"Krautrock From Hell" is the title of the most current offering from German band, Electric Orange, and, if you are at all Krautrock inclined, it's a slice of genre heaven! These guys are the true direct descendants of legendary bands such as Amon Duul 11 and Faust.
(From the album, "Krautrock From Hell", available directly from the band's website here or from Amazon here)
They are not the new kids on the block. They've been around since 1992 and have a dizzying array of albums available, both as Electric Orange and under various other names (Bloop and Octopus' Garden, to name but two). The output from the mid to late '90s, however, has been more or less dismissed by the band as coming from their ill-advised "electronic" phase and they really date take-off to 2001 and the release of "Abgelaufen!"
(From the album, "Abgelaufen!", available from the band directly here)
2003 saw the release on vinyl of the all-instrumental "Platte". The two Orange mainstays, Dirk Jan Mueller and Dirk Bittner, recruited a new guitarist and drummer and set off on a Krautrock/psychedelic mind-trip, jamming like the bands of old in warm analog sound.
For reasons unfathomable to me, "Platte" appears to be presently unavailable, although I noticed copies available through Amazon UK here.
Never mind – here's a little live stomper from 2005 entitled "Hydrat".
Two years later came "Fleischwerk" which mixed shorter tracks with more of the Orange trademark extended spacey workouts, notably the mighty 20 minute epic, "Fleischzusatz", on the CD release.
(From the album, "Fleischwerk", available from the band here and at Amazon here)
It was the release of the magnificent "Morbus" in 2007 that brought Electric Orange rightful acclaim as premium purveyors of Krautrock. "Morbus" is excellent from start to finish and a must for serious Krauters. Hypnotic layers of shimmering sound lay out a driving pulse for druggy guitar underpinned by slices of B3 type organ backbone. It's trance-inducing space rock from somewhere beyond the stars!
Tracks like "Span 5″ summon the ghost of Amon Duul 11′s heyday and polishes the spectral sound up for a 21st century sheen. However there is no doubting the spirit of the album lies back in the classic days of the '60s and early '70s. Flashbacks virtually guaranteed!
(The above track and "Span 5″ are both from "Morbus, available from the band here. Some copies can be found through Amazon here or you may go to the band's record label Sulatron's website here)
This year heralded the release of "Krautrock From Hell", The Orange's latest opus. It's another dark and trippy thick mix of psychedelia straight out of the Krautrock handbook and maintains the excellence achieved on "Morbus". Swirling organ allows the pulse to build and gradually take control of your mind as the other instrumentation zigs in and out in hypnotically.
(From the album, "Krautrock From Hell", available at Sulatron here, the band's website here, or at Amazon UK here)
The album's centerpiece is a huge 25 minute workout named "Neuronomicon" which contains flashes of any number of Krautrock stalwarts from Duul, through Can to Eroc. However, the end product is distinctively that of Electric Orange because, although they lovingly nod in the direction of their forerunners, they create a glorious melange all their own which has seen them crowned kings of "Neo-Krautrock". Whatever that may be!
Released in conjunction with "Krautrock From Hell" was a DVD of Electric Orange live at the Wurzberg Psychedelic Network Festival in 2007. The band trip through 14 tracks, playing virtually all of the "Morbus" album. A second DVD contains another 10 tracks of various live performances between 2005 and 2008.
Here's the trailer: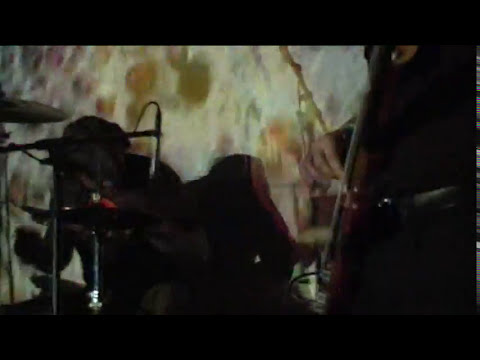 The DVD is available from Sulatron here and is highly recommended. Remember, for U.S. purchasers, you will have to have an all-region DVD player.
The band are, to the best of my knowledge, currently a four-piece consisting of Mueller and Bittner with Tom Ruckwald and Georg Monhelm. Not that that will necessarily mean much to you! But, if you go to the forum at the band website, you can utilize the "ask the band" section to find out whatever you wish to know. I did – and received a same day reply from Dirk Jan Mueller himself!
The band's website is well worth a visit should you wish to delve deeper into the music of Electric Orange. There is a ton of tracks from each album you can stream, plus videos and, if you root around, some interesting free live downloads. Once again, all these goodies may be found here.
I'd also search out some of the earlier work. The band may wish to concentrate more on their 21st century output – which certainly contains their best work – but albums such as "Orange Commutation" and ""Tombandreste" are well worth the effort of tracking them down.
There is also a 2006 album with Sula Bassana featuring three fabulous psychedelic jams, two of which exceed 30 minutes each. Pure Krautrock nirvana!
Electric Orange – Electripity Chapter 99
(From the album, "Orange Communitation", which is currently unavailable to my knowledge).
Their meisterwerk, "Morbus" is available, as detailed above, and really is an essential purchase. Here's a Super 8 video for the opening track, "Einwahn".

I hope you give Electric Orange a listen if you are unfamiliar with their music. To my mind, they embody the spirit and soul of Krautrock and their spaced-out aural explorations are a joy to any ears that have bent to Duul, Can, Faust or other German legends from days gone by.