Most people who shoot to worldwide fame from complete (and no doubt deserved) obscurity in less than a month are either overjoyed about it all, or, as is more likely, under arrest, spectacularly deceased, endlessly singing Elvis numbers for some has-been judges on a TV show, or the subject of scorn, ridicule, abuse and derision for some particularly inappropriate faux-pas.
Step up Toronto Police Constable Michael Sanguinetti, you are 2011′s nominee in category number four.
Hello?
Anyone seen our nominee around anywhere?
Ironically enough, after what he had escape from his lips, his own exposure to the world has been limited to, ….. well, nil. So all we have is a police artist's rendition of Sanguinetti, based upon no information at all and therefore, like his statement, utterly without foundation.
Sanguinetti, you see, is the Toronto cop who had the following to say on health and safety issues, specifically sexual assault, to a group of students at Osgoode Hall Law School in Toronto:
"You know, I think we're beating around the bush here, ….. I've been told I'm not supposed to say this – however, women should avoid dressing like sluts in order not to be victimised."
Christ, what a complete snook! Quite apart from what he says, he blithely informs his young audience he'd been told not to say it – and he went right ahead and blurted it out anyway!
Can't follow orders either, then. An all-round credit to the force, this one.
Community relations at its finest.
Anyway "Pants" Sanguinelli caused such outrage among listening female students, they were moved to organize the first of a phenomena now sweeping the world – The Slutwalk.
Some 3,000 people took part in the first "SlutWalk" and similar events have now been held in Dallas, Asheville in North Carolina, and in the Canadian capital, Ottawa, as well as planned for Seattle, Chicago, Philadelphia, Reno and Austin.
So, before you make some sort of inappropriate remark to your girlfriend as she's going out the door this weekend, I'd advise you to check on where she's going first. You wouldn't want her pasting your mug on her protest banner because you happened to open your big fat male trap without thinking, now would you.
Have a great weekend!
SATURDAY:
Getting the Togs On:
The Asteroid #4 – She Touched The Sky
(From the album, "These Flowers of Ours" on Committee to Keep and available here)
Let's get you out the door with some gentle psychedelia with a sheen of shoegaze, courtesy of the Midwest's resident chemical professors, The Asteroid #4. This bunch of hazy, wavy cosmic wanderers have been plying their trade for close to two decades now and have remained true to their completely open and obvious influences throughout.
Spacemen 3 are the common touchstone for the band but they cite to a "kaleidoscope of all things psych, krautrock, shoegaze, folk and even 70s "cosmic" country rock" as the genres that inform their music. Frankly, if early Syd Barrett Pink Floyd aren't also to be found on their turntables, then Timothy Leary never invited anyone to "tune in, turn on and drop out"
For illustrative purposes, I submit, for your consideration, the following video – a cover of a Spacemen 3 song, as proof positive these boys want to be thought of exactly as they look.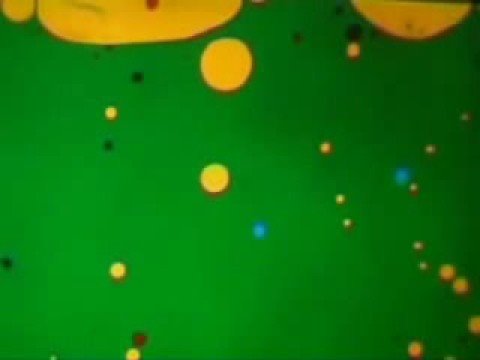 The issue of how you dress and what message it is intended to send, if any, is, of course, the essence of the "slutwalk" debate. While women may dress "provocatively" and do so in an entirely conscious manner, clearly that is not an invitation for any man to take liberties with or pass judgment upon them.
Clearly men contain, sometimes barely, a certain animalistic primitiveness within them and are drawn to the female form without much prompting …..
And, before you say, the above gents merely suffer from indiscipline, similar tendencies are to be found across the social spectrum …..
The unforgivably pig-headed inference in Sanguinetti's statement is that he failing entirely to consider women as anything but objects – categorizing by using nothing but his own subjective view of the opposite sex, which is probably to guffaw and make ribald comments with the guys in the locker room over any woman they'd all secretly like to be desired by, blinded to the reality that there is much, much more to everyone than what is merely visible.
There's also much, much more to The Asteroid #4 than the brief notes herein. Have a shuftie at their website here for more music and video and to keep an eye open for dates for the planned West Coast tour towards the end of summer.
Home, But Still Sparking:
The Elephant Stone – The Straight Line
(From the album, "The Seven Seas", on Elephants on Parade and available here)
Moving right along in a neo-psychedelic groove, we pay a visit to The Elephant Stone. A jaunty sitar-driven cauldron of bubbling psychedelia is the offering from this band from Montreal, fronted, unsurprisingly, by sitar player Rishi Dhir, who has lent his glissando scaling to basically every outlaw psyche band out there from the Black Angels to the Earlies, Hopewell to the Brian Jonestown Massacre.
A key to the type of racket to expect from the band is to be found in their name – "Elephant Stone" was the debut single by The Stone Roses. No coincidence there, I'd imagine.
"The Seven Seas" is the band's debut album and one which displays much promise. Expect to book another mind-expanding cosmic journey, courtesy of the band, when they get around to sending their sophomore effort into orbit.
The Elephant Stone -Dont You Know
(From the album, "The Seven Seas")
More on the band and their doings can be found on the webpage here.
Beginning to See Non- Existent Shapes:
The Clash with Mikey Dread – Rockers Galore
(From the unofficial release, "B Sides, Remixes and The Rare Stuff")
Instant cred attached to The Clash when they hooked up with Jamaican reggae legend Mikey Dread in 1979 for the recording of the single, "Bankrobber", which led to his collaboration on a number of tracks to be found on The Clash's ambitious "Sandinista" triple album.
Not that the band was lacking in credibility anyway, but their nabbing of Mikey Dread was an inspired move in adding the voice and engineering nous of one of reggae's greatest innovators to their arsenal.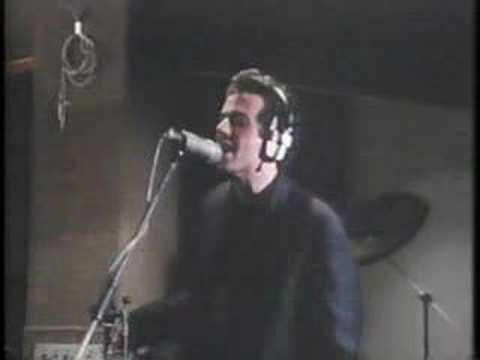 Mikey Dread was the name adopted by Michael Campbell in 1976 when he persuaded the powers-that-be at Jamaican Broadcasting Corporation to let him host a radio show dedicated exclusively to cutting-edge reggae. Well-known for its fun and adventurous sonic style, Dread At The Controls became a hit all over Jamaica until he clashed once too often with the starched shirts at the government-run radio station and quit.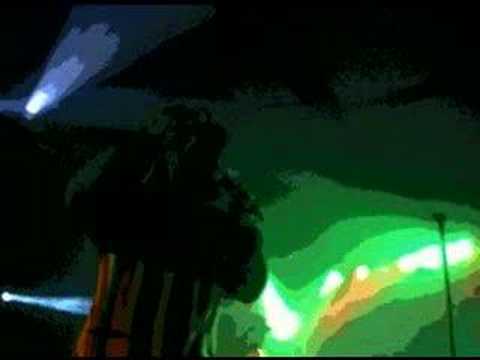 Mikey Dread's collaboration with The Clash was the first of numerous joint efforts with a artists as diverse as Bob Dylan and Carlos Santana, as well as with some of the great names in reggae such as Sugar Minott, Junior Murvin and the legendary Lee Scratch Perry that earned Campbell the reputation as the hardest-working man in reggae.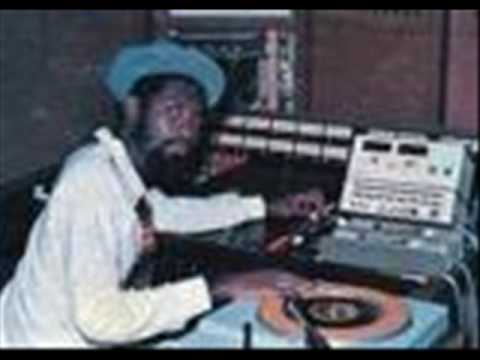 His radio programs are also legendary and included hosting series such as Rockers Roadshow and the ever popular six-part Channel 4 reggae documentary series Deep Roots Music for the BBC in the U.K.
But, if you want a taste of Mikey Dread's "Dread at the Controls" DJ style from back in his days on JBC, look no further than the classic album "African Anthem" for some tasty mashed-up, celestial, dubbed-down sounds from underground!
Mikey Dread – Saturday Night Style
(Both tracks taken from the album, "African Anthem Deluxe", on the Dread at the Controls label and available here)
Sadly Mikey Dread was lost to us in March, 2008 when a brain tumor claimed this reggae pioneer at the age of 53. God rest his rockers soul.
The Edge of Oblivion:
Sun Glitters – Believe feat. Steffaloo
(From the digital album, "Think Twice", available at the Sun Glitters Bandcamp page here)
"Sun Glitters sound is an ocean of lush melodies, pitch-shifted vocal samples, ghostly digi-diva choirs, warm bass melodies driven by alternately dense and relaxing beatwork combinations between downtempo and wonky beats".
So says Victor Ferreira, the gent behind Sun Glitters, whose layered soundscapes range far and wide through waving fields of chillwave, shoegaze, dubstep, and bleary-eyed dreampop to conjure up a soundtrack for hazy summer afternoons.
Sun Glitters are Luxembourg's entry into the modern world of sampled sounds, a kind of constructivism sheathed in electronica. And it is a multi-media experience that Ferreira is attempting to create, his photography and video output an integral part of the Sun Glitters experience.
Have a peek inside the Sun Glitters gallery/galaxy. It's appealing to all the senses.
Sun Glitters – it's like a monday but it's not
(From the album, "Cosmic Oceans", available at the Sun Glitters Bandcamp page here)
SUNDAY:
God knows how Sunday morning is going to look to the assembled multitudes in the mud of Glastonbury as they attempt to open their filth-encrusted eyelids on a new dawn. No doubt there will be regrets aplenty at the excesses of the night before, if excesses are part of the Coldplay experience.
I wouldn't know.
Please just use caution when leaving the festival site – you never know where rabble-rousers may have finally passed out in what could perhaps be misguided efforts to escape the full fury of the elements.
With that admonition in mind, I say …..
Good Morning!:
(From the forthcoming album, "The Harrow & The Harvest", on Acony Records, available from June 28, 2011 here)
It's always a great pleasure to hear of a planned new release by Ms. Gillian Welch, not least because they tend to be a somewhat scarce commodity. "The Harrow & The Harvest" will be her first album of new material for eight years.
Recorded at her own Woodland Sound Studios in Nashville, Tennessee, and produced by guitarist and long-time collaborator David Rawlings, the album does not deviate too far from the bleak tableaux of poverty, betrayal of the American Dream and wrecked love that has informed all her work.
Colin Meloy of The Decemberists, a big adherent to the Welch muse, describes the new album thus,
"The Harrow & The Harvest is a new Southern sound, with the sort of songs you wouldn't be surprised to hear issuing from some verdant, wooded hollow in Appalachia; Songs you'd expect to hear hollered from an Asheville grange hall, all too late in the evening. Songs with the wry humor of the back porch. Listen to this record with the lights low. Listen to it on an old radio, cradled next to your ear."
Appalachia, gingham dresses, the Great Depression and Dorothea Lange photographic plates are all connected carriages on Welch's musical train. There is a bare, raw starkness to her work which renders much of it as harrowing to listen to as it is beautiful.
Yet beautiful it is, Welch's voice on occasion seeming more to intone, rather than sing, her lyrics while Rawlings and Co. provide a spare, minimalist backdrop.
(From the album, "Hell Among the Yearlings", on Acony Records and available here)
It's ancient music; it's music rendered in black and white with an occasional sepia tinge, scuffed cowboy boots tap-tapping on a warped wooden board floor. It quintessentially American and it's as honest as the sweat dripping from a sharecropper's brow.
Music of the People.
Join the Gillian Welch crowd. You will not be disappointed.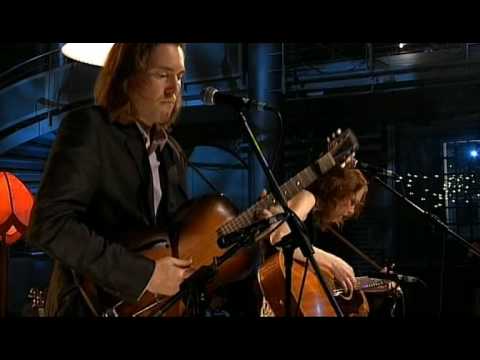 Sleepy Afternoon:
Benjamin Francis Leftwich – Atlas Hands
(From the forthcoming album, "Last Smoke Before the Snowstorm", on Dirty Hit Records, available from July 12, 2011 here)
A certain buzz is building about Benjamin Francis Leftwich, the latest singer/songwriter to draw comparisons to the much missed Nick Drake. And, if his forthcoming debut album is any indicator, Leftwich, like Mr. Drake, has a fine ear for a poignant melody.
But why take my word for it – here's a sampler video for the entire album: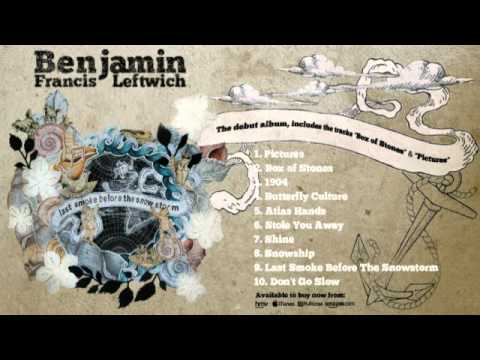 The album was preceded by two e.p.s of breathy vocals, delicate finger-picked acoustic guitar and restrained, understated arrangements of simple but effective songs. The album continues in the same intimate vein and is really quite lovely.
A gentle and mature debut from a young man finding his feet under the wing of Ian Grimble (Mumford and Sons).
Wish him well.
Doing the Chores:
Centro-matic – Shadow, Follow Me
(From the album, "Candidate Waltz", on Undertow Music and available here)
If you are unaware of the existence of Centro-matic, shame on you! They've been spitting out their gnarled brand of soupy, viscous rock for some 15 years now under the wand of Will Johnson (songwriter, singer, multi-instrumentalist) and, to be honest, I'm not too sure how many albums to attribute to Johnson, seeing that he also is the leading light of South San Gabriel, as well as drumming in a side project with My Morning Jacket's Jim James, Bright Eyes' Conor Oberst and M. Ward.
The Centro-matic guitar sound is sludgy but not indistinct, evocative of trying to move through the dense heat of a swampy Texan noon at the height of summer. The sound growls like an idling big rig, the bestial roar set off nicely by Johnson's gravel and grime growl, sweetened just a little with a coating of molasses.
A sweaty and satisfying exercise in grunge, Texas style.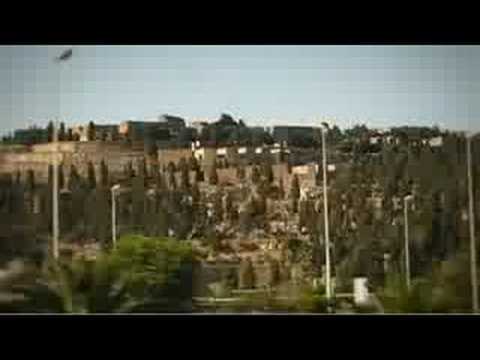 So, if you like a little fuzz with your bacon and eggs at the truck-stop, you'd be just fine slinging a quarter in the jukebox and topping off with a hefty slice or two of Centro-matic.
Centro-matic – Against The Line
(From the album, "Candidate Waltz")
If you're looking for reference points, Drive-By Truckers or The Magnolia Electric Company are in the same convoy as Johnson and Co. But, even better, go visit Centro-matic at their website here and download a free 24-track sampler spanning their career to date.
Kicking Back, Nausea Almost Gone:
Christy Moore – Unfinished Revolution
(From the album, "Unfinished Revolution", on Atlantic Records and available here)
And so, another weekend wends it way out of your life, leaving you the long weekday road ahead to contemplate. Is there a better way to end your Sunday evening than by drinking in the gorgeous phrasing and emerald brogue of Ireland's own Christy Moore, a living legend as a bard of the Green Isle and a man driven to sing about social injustice, prejudice and oppression until either the cows come home or people sit up and take notice of the world around them.
He'll do both actually, at the drop of a pint glass.
The featured song may conjure up imagery of trouble spots, war zones and events from another time, but the message of the song is timeless. In fact, in this age of growing inequality and the ever-increasing erosion of personal freedoms in the name of "security", Christy's political polemic is more relevant than ever.
Christy is not all doom and gloom, not at all. He knows a good craic better than most and he can provide it too within his vast repertoire of traditional songs and carefully picked contemporary tunes.
(From the album, "Ride On", on Atlantic UK and available here)
Christy Moore is a treasure, a man of integrity and great humanity. You can take your Weiners, and your Gingrichs, and your Camerons and shut them away in a cold, dark place as far as I'm concerned. I like a man who tells it like it is – and Christy Moore still believes in the power of truth, no matter how uncomfortable it might be,
It's a commodity sadly lacking in these troubled times, especially among those who profess to represent us and our interests.
Give Christy Moore a spin and forget all that political spin brow-beating us into submission through the deliberate distortion of fact.
Take no guff this week. You are as worthy of respect as the next man or woman, no matter who you are or what your wear.
Pip pip!