Looking to test your powers of perception this weekend?
Then get the togs on, go sink a few pints of the best slosh around your parts, take yourself and your mates off to Stockholm's Sergels torg (I guess that means square) ….. and try and stay upright when you get there.
I promise you won't hurt yourself (unless you're a total twat) and the chances of you tumbling all the way through the Earth's core are, frankly, nil, the same word that is customarily preceded by the words, Partick and Thistle (limited range joke).
But, be warned, if you're way blootered, you might find the experience a little disorienting (see below).
"Mind your Step" is a street illusion created by photographer Erik Johansson using large printed sheets laid out precisely and secured within the public apace. The illusion, while not really apparent when walking over the piece, really springs to life when viewed from a strategically placed yellow platform labeled, 'Mind Your Step', from where the 3D illusion is completely convincing.
Street illusion art is not a new concept but it is usually done with chalk on an impermanent basis. The Johansson work is different becausec, of course, it can be potentially a moveable piece since it can be peeled right up and sent off to any other city whose council like to have a yuck at their reeling and disoriented citizens.
Perhaps it could be placed right in front of the main entrance to council chambers to reduce the number of annoying citizens who think they have a right to show up and interfere in their council's systematic defrauding of public funds.
The cheek!
Shall we promenade, all on this Saturday night?
SATURDAY:
Getting the Togs On:
We Were Promised Jetpacks — Act On Impulse
(From the forthcoming album, "In the Pit of the Stomach", on Fat Cat Records, release date October 4, 2011)
I was just beginning to wonder what was going on with this lot when this teaser track for their new album appears. A nice, slow-building burner it is too.
We Were Promised Jetpacks, four schooldays friends from Edinburgh, Bonnie Scotland, have been a functioning band since 2003 but it took five years before they secured a record deal with Fat Cat, home ground of Frightened Rabbit (at that time) and The Twilight Sad.
Mind you, they were just young schoolboy nippers for much of that time and unable to play in clubs where alcohol was sold until out of shorts.
Well, this is Scotland we're talking about and the chances of being "talent spotted" playing in dry venues in Scotland are about on a par with South Sudan winning the World Cup first time out.
But then they hit adulthood and a new world of gigs opened up to them and they were spotted, signed, bundled into the studio and then packed off to America, album under arm, before they could stop and say "Help Ma Boab"!
We Were Promised Jetpacks – Quiet Little Voices
(From the album, "These Four Walls", on Fat Cat Records and available here)
And America rather liked what they heard – good crisp guitar, catchy, snappy, punky songs and football chant choruses – and invited them back, then back again.
The debut album, "These Four Walls", reached #27 on Billboard's Heatseekers chart, whatever that might be, and several of their songs got placed on TV show soundtracks ("One Tree Hill" and the like).
Result!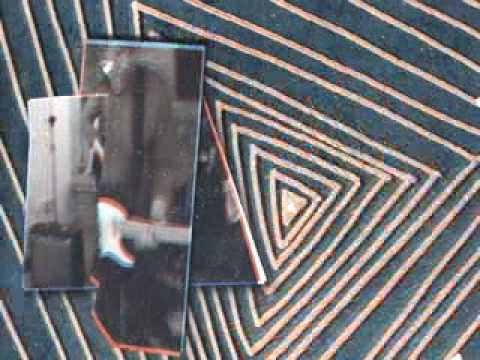 So expectations are high for the new album and the U.S. will be able to get a sneak peek at the new material when the band return for their 4th tour in the fall.
Here's the schedule for you young Jetpackers out there:
Home, But Still Sparking:
Chris Devotion & The Expectations – A Modest Refusal
(From the forthcoming single on Armellodie Records, release date 9/19/11. Go here to order)
The Little Label That Could comes up trumps with an "A" side and a "B" side of glorious, crashing guitar-rich power pop that, for some reason, brought The Buzzcocks straight to mind.
It's the melodic sense and the raging guitars, I'd imagine. And the lyric content, which Armellodie insist in their press release will "remind you of the joyful existence of your reproductive organs, while at the same time the bitter knowledge that you've been dumped".
Speak for yourself, mate!
"A Modest Refusal" is single number two, following the smack-in-the-face thrash of "I Need Your Love" which they perform below.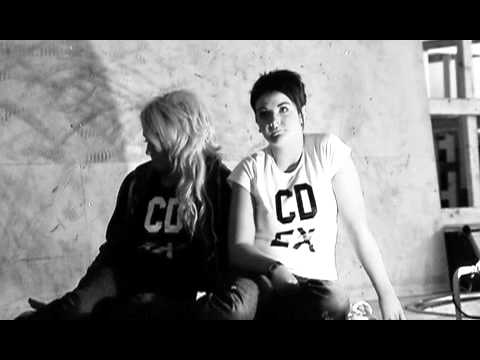 The "B" side of the new single is a corker too but, since it's a true, old fashioned 45 rpm type of thing, if I posted that, you'd have the lot. And that wouldn't be fair the Mr. Devotion and his boys who, I'm sure, are not adverse to accepting your shillings come September when the "A Modest Refusal"/"Tell the Girl" single is released, in CD and digital guise, by Armellodie.
Expect the debut album, "Amalgamation & Capital" (seriously?!) to be on the board early in 2012 and no doubt causing some fluctuations.
Beginning to See Non-Existent Shapes:
Elephant Stone – Love the Sinner, Hate the Sin
(From the forthcoming single on Elephants on Parade, go here)
When I tell you that Elephant Stone is the brainchild of a sitar player (and multi-instrumentalist) named Rishi Dhir, you might not be too far off if you picture lushly cushioned rooms fogged with strangely sweet-smelling smoke and loon pants lying all around with supine bodies therein.
The band definitely take inspiration from "Summer of Love" days but their psyche and psychedelia is more Brian Jonestown Massacre than anything Dead, and a true pop sensibility also sunnily brightens their music.
And, in fact, Rishi has lent his sitar sonics to the BJM on occasion, as well as a bunch of other latter-day outlaw psyche gangs like The Black Angels. His is an in-demand talent on the psyche scene.
Elephant Stone – Bombs Bomb Away
(From the album, "The Seven Seas", on Elephants on Parade and available here)
Elephant Stone are part of a lively Montreal psyche scene and play the annual Osheaga Festival there this weekend. The festival is a major event with a huge lineup you might want to check out if you are near enough to hear French spoken all around you.
Check out the lineup here.
All happening at Parc Jean-Drapeau on Île Sainte-Hélène.
Told you, n'est pas!
Here's a little guided introduction to Elephant Stone hosted by Rishi himself:
As he noted, Rishi used to cascade all these shimmering sitar scales for The High Dials, another Montreal outfit whose homage to '60s British psyche, hard and soft, has an authenticity that can only come from total immersion in the genre.
The High Dials – Save the Machine!
(From the album, "A New Devotion", on Rainbow Quartz and available here)
Both bands are still going strong, which must make Montreal as good a place as any for your next trip.
The Edge of Oblivion:
(From the album, "Relax 6″, on Soundcolors and available here)
Blank & Jones are a Cologne-based Trance/Chill duo, consisting of Jan Pieter Blank and René Runge, better known as DJ Jaspa Jones. They are prolific, to say the least, dj-ing worldwide, compiling mixes, contributing to countless genre compilations and pumping out their own trance and chill slabs of goodness when they have a moment to spare.
Perhaps surprisingly, considering how thin they appear to spread themselves, the ice crystal edge and stellar quality of their offerings hardly ever dips below mesmorizing.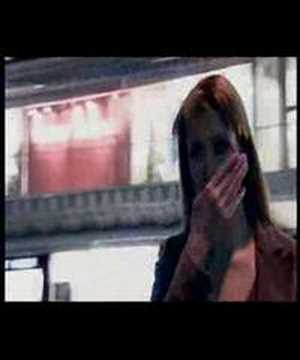 On the featured track, they are joined by the lovely voice of Katja Werker, a German singer, multi-intrumentalist and author out of Essen, who is bestowed with classic "Ice Queen" Teutonic looks a la Nico and whose own work I am not familiar with. Guest female vocalist with pure pipes are, in fact, a feature of Blank & Jones "Relax" records, a kind of sensual cipher running through the entire series.
For example, you may or may not remember a band called Propaganda from the '80s but, if ancient enough, you may still be trying to forget their record label, ZTT, the brainchild of journalist Paul Morley with producer Trevor Horn, who believed over-hyped was a impossibility and struck big with the over-hyped Frankie Goes to Hollywood.
Well, anyhoo, Propaganda boasted a singer by the name of Claudia Brucken, another German siren, and the guest vocalist on the following track.
Blank & Jones – Unknown Treasure
(From the album, "Relax, Vol. 1, on Soundcolors and available here)
The "Relax" series is their chill-out six-pack for lazy, hazy days after those punishing party nights. You can chill in the "Sun" disc, or start you feet moving again to the "Moon" mix.
If your experience of Blank & Jones is limited to their chest-caving blitzkrieg of pulsing and pounding trance, there's a whole other B&J world out there which will restore all your trashed bodily functions in the balearic beauty of the deep chill found when you slip into their "Relax" aural spa.
Like this ice cool slider.
Blank & Jones – Counting Clouds
(From the album, "Relax, Vol. 1″)
You feel sleeeeepy?
Off you pop, little one. See you in the morning.
SUNDAY:
As mentioned at the top of the post, most street illusion artists use chalk as their primary creative tool and accept the impermanence of their work. Perhaps its fleeting presence and vulnerable nature is what gives these street "dimensional alterations" their greatest appeal.
Edgar Mueller is world-famous as one of the genre's foremost exponents and perhaps his best known work is "The Riverstreet River" (above), created in 2007 in Moose Jaw, Canada.
At nearly 1000 square feet, this graffiti mural took up an entire city block, the street a raging river which ended with the dramatic falling-away waterfall.
Mueller is also responsible for mysterious luminous caves which have appeared all over Europe, such as this one in a German village.
Another of Mueller's major works is "The Crevasse" created for the Festival of World Culture in Dun Laoghaire (2008). It took five days to create and God knows how much longer to meticulously design and engineer. The video below gives you an idea of the work involved in the preparation and presentation of such a piece.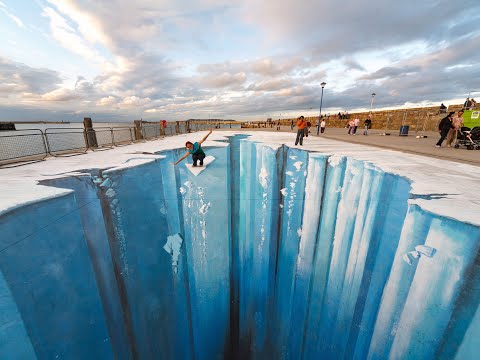 This is far more than just your tatty old graffiti ….. since 1998 Edgar Müller has held the title of 'maestro madonnari' (master street painter), a prestigious honor accorded only a few artists worldwide. The title is awarded at the world's largest street painting festival, called The Grazie Festival, which is held in the small pilgrim town of Grazie in Italy.
Visit Edgar Mueller's website here for more on the man and his muse.
Then go get the Sunday paper (but watch your step), brew up some fine dark beans and move nice and slow into your Sunday.
Good Morning!:
United Future Organization – The Sixth Sense
(From the self-titled album, released by Polygram and available here)
This must be close to, if not the, chillest of chill Sunday morning tracks – Tokyo DJs Tadashi Yabe and Toshio Matsuura with Raphael Sebbag from France are, collectively United Future Organization.
Contemporaries of the likes of Thievery Corporation, UFO spent much of the '90s at the cutting edge of the acid jazz, nu-jazz, trip-hop scene, releasing four sparkling and sharp as a newly-ironed crease major-label platters, with three remix companions.
There's plenty more UFO around on a raft of different compilations, as well as a Germany-only release called "Jazzin'" from the early '90s, which is where the following radically altered Van Morrison classic may be found.
United Future Organization – Moondance (Moon Rappin') Ft Claudia E.H.
(From the album, "Jazzin' 91-92, on 99 Records and available here)
It's almost a decade since new product was forthcoming from UFO and they are down to a duo. But the remaining two insist UFO is still a going concern and I hope that is so.
They're a groove!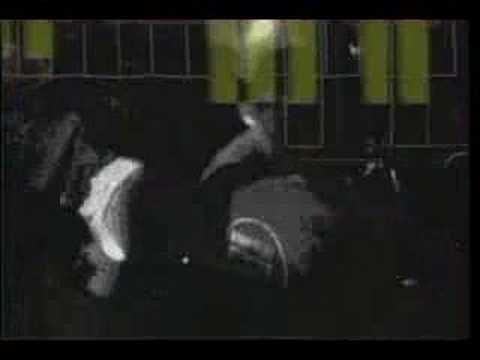 Sleepy Afternoon:
Frightened Rabbit – Fuck This Place
(From a three-track tour e.p.)
The fantabulous Rabbit appear to be gearing up for the next episode in their plan for world domination and, although I'm not too sure when new product will be officially available, there is this three-track e.p. doing the rounds with some typical Frightened Rabbit fare tucked in there.
Frightened Rabbit – Scottish Winds
(From the "Rockness Acoustic Sessions")
The band play the aforementioned Osheaga Festival in Montreal Sunday night (July 31) and then embark on a North American tour supporting Death Cab For Cutie which will bring them to Los Angeles for two nights at the Greek, August 18-19.
The tour e.p., I'd imagine, will be available if you, as you should, go see the Rabbit on tour. Full details on dates here.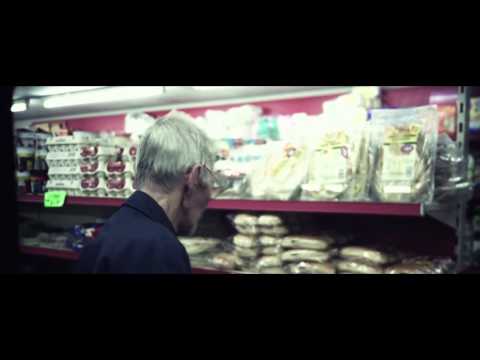 Frightened Rabbit are a major-label band now, having signed with Atlantic. However it's very unlikely that will change their refreshing lack of pretense and general air of morning-after dissolute anti-chic shabbiness.
Thank God!
(From the album, "Sings the Greys", on Fat Cat Records and available here)
Despite the "slept-in" look, Frightened Rabbit must be one of the hardest-working bands around right now, endlessly touring, doing radio sessions and generally spreading the word worldwide and making friends wherever they land.
They deserve all the success coming their way.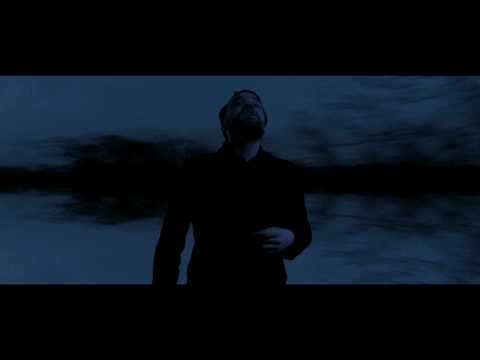 Doing the Chores:
Roadside Graves – Double Feature
(From the album, "We Can Take Care of Ourselves", on Autumn Tone Records and available here)
A concept album, no less, inspired by the S.E. Hinton classic "The Outsiders".
The book is kinda a right-of-passage read for adolescent America and presents a fairly daunting challenge for a concept album. But Roadside Graves come to their projects with a great deal of love and care and thus, generally make them work through the obvious reverence for their subject matter.
Which is, once again, the key to the new album's appeal.
"The players are the Roadside Graves- John, Colin, Rich, Mike, Jeremy, and Dave, along with special guests like Fun Machine's virtuoso keyboardist Johnny Piatkowski on the farfisa and mellotron. The sound is that of the teetering ramshackle wall of sound, the sparse and tenderly haunted finger-picked ballad, Irish table chantey, the harmonium soaked funeral march, dark rumbling surf-folk, the ocean floor.

Our goal is to create music for people who love music, in all its many facets and faces. The music traverses a wide landscape of topics and sounds, and it is the hope of the group that it will prove as good of company to our listeners in their lives as it has to us in ours as we wrote and performed it, for it's yours now."
So goes the description of the Roadside Graves ethic as seen by their record company, Autumn Tone. And it's certainly true that the band are a difficult pigeon to stick in any particular hole.
The new album follows up last year's "You Won't Be Happy With Me" e.p. (Autumn Tone, available here), which the band claim they wanted to sound "as if Daniel Lanois recorded the Ramones doing Magnetic Fields covers".
Which should give you an idea of their sound.
Or not.
Regardless, the e.p. contains another labor of love by the boys – the monumental "Liv Tyler":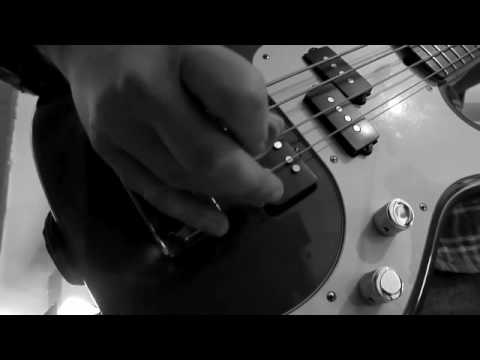 A vastly underrated band – but you needn't take my word for it, because Roadside Graves are happy to let you hear their vast variety of Americana and grungy tunes for free.
Just head over to their website here for hours of exploration of a great band.
Or go to either or both Aquarium Drunkard and Stereogum, both great sites and both great supporters of the band. You'll find plenty more Roadside Graves treats on each, including, on the former, some brand new Mickey Newbury covers by the band, such as this one:
Roadside Graves – Saint Cecilia
(From "The Lagniappe Sessions", on Aquarium Drunkard here)
The New Jersey band fly under most radars right now and hold onto their day jobs (leader John Gleason is a primary school teacher). However it may not be long, if the rock Gods are aligned, before the nation's children might just have to bow and give Teacher John up to rock 'n roll!
Kicking Back, Nausea Almost Gone:
The Last Battle – The Last Dance
(From the e.p., "The Springwell", available on their bandcamp page here)
Bookending this weekend's rather heavy-on-the-Scottish-side soundtrack is a delightful new song from the delightful nu-folk, low-fi gang from Edinburgh trading under the name of The Last Battle.
Consisting of a pair of sisters, two couples and three school friends, The Last Battle claim they sing songs of love, death and longing.
Which they do – but they're also very funny with it.
A prime example is their deadpan "white boy" cover of Warren G and Nate Dogg's "Regulate" which serves to utterly expose the idiocy of the song's lyrics:
The Last Battle – Regulate (Warren G & Nate Dogg cover)
(Available as a free download here)
They can also be cutting with their humor, as they dissect the sadly hilarious condition of human relationships:
("B" Side of the "Ruins" single, available here)
A corking new version of "Ward 119″ is included on the new "Springwell" e.p.
The band's debut album appeared earlier this year and therein you will find great beauty as The Last Battle, indeed, offer us their songs of love, death and longing.
The Last Battle – Soul Of The Sea
(From the album, "Heart of the Land, Soul of the Sea" on 17 Seconds and available here)
Keep yourselves safe and be kind.
See you next weekend.
Cheers!
…..
Thanks to Web Urbanist and Street Art Utopia for some of the street art source materials used in this post.