The health care debate is back, malignant and full-blown, here in Amer-rik-kay, the land of the (nothing comes for) free. The Republicans are playing silly buggers in the House and repealing Obama's Affordable Care Act, while the Democrats lurk in the Senate, which they control, ready to toss the repeal straight out the window.
And Obama has his veto pen stuck behind his ear for instant access should anything really bizarre happen in the Senate.
I do wish they'd all just get down to work and pass something that might be helpful to us commoners.
But, at least, the issue of medical coverage prescribes a theme for the Weekend Soundtrack. Each song this for this Saturday and Sunday is indeed a cover version. So I hope you'll check them out and see what it curative, and which makes you want to throw up!
Incidentally, don't worry about the poor lass in the photo up top. Courtesy of weburbanist, that most sublime of blogs, the photo is actually an ad for the Canadian Red Cross pasted to the floor at the bottom of some public stairs. So lifelike was the rendition, however, concerns were raised that lots of lovely Canadians (because they all are just so nice) would hurt themselves rushing to help the stricken photograph, which would kinda defeat the purpose of the First Aid "Know What to Do" campaign.
What do you do in these circumstances? Peel her off the floor, roll her up and take her to emergency? Slip her through the mail slot of your local clinic? Or just take her home for fun with Granny?
Hope she's covered!
SATURDAY:
Getting the Togs On:
(B-side of the single, "Why Don't You Take Me" on the London label, sadly deleted)
This is a Dolly Parton song, by God, as interpreted by Scottish band of myth and legend, One Dove, who turn it out a a jaunty, burbling thing, Dot Allison peep-peeping on top.
It's a great song anyway, with a soiled and sordid storyline (infidelity and shame at the honky-tonk!) like all good country songs, and One Dove do a nice job of adding a complimentary electronica motor.
The band's only album, 1993′s "Morning Dove White", is generally considered a cult club classic. Produced by Andrew Weatherall and engineering by Sabres of Paradise, the album is a tripped-out swirl of funky invention, full of catchy as measles hooks, with the dreamy voice of Ms. Allison woven throughout.
The band were just never lucky, falling foul of an unauthorized Supertramp sample in their debut single, which caused it to be withdrawn within a week of release. Then their album, scheduled for a 1992 release on Boys Own, was delayed a full year when the label was purchased by London Records, who then wanted to make the album "more commercial", much to One Dove's chagrin.
Consequently, "Morning White Dove", a trip-hop record made at the birth of trip-hop, and which should be known as one of the pioneering records of the genre, lost that chance for glory and all the delays and frustrations prevented the band from keeping pace with acknowledged innovators, Massive Attack.
Frustrated by continuing hassles, they split up during the sessions for their second release, with nothing, to my knowledge, completed.
Dot Allison has gone on to release several solo albums, as well as singing with the likes of Massive Attack and Death in Vegas but I've no idea what's up with the male White Dove members.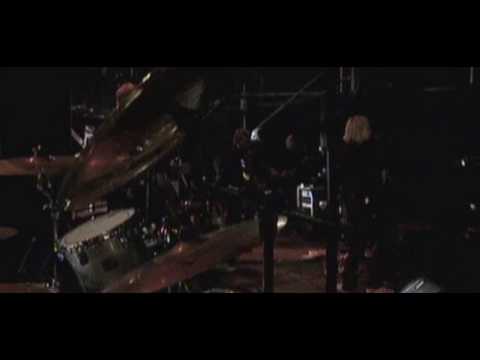 "Morning Dove White" is currently deleted but it's pretty easy to find copies. Amazon have some here and most reputable record stores will have copies floating around. Dot Allison's solo catalogue is available here.
Home, But Still Sparking:
(From an FM broadcast in 1993 of a concert in Karen, Sweden)
It takes some guts to cover a Patti Smith song, especially one from the seminal "Horses", but then Maria McKee has the pipes for it and she really makes a good rip at Patti's "Free Money". Her voice handles the rising tension of the song with ease and she belts the runaway last section out as if she's Patti possessed!
Maria McKee comes from a musical background – her half-brother was Bryan MacLean of the legendary L.A. '60s band, Love. It was he who wrote "Alone Again Or" on the classic "Forever Changes" album, a song which has been covered multiple times from The Damned to Calexico.
Bryan and Maria played around L.A. for a while as a folk duo before she went off to co-found country-punk band, Lone Justice, with whom she was to make two studio albums. Both are great "cow-punk" records (as their sound was termed), the second, "Shelter", suffering somewhat from an '80s "commercial" production but containing two monster ballads from Maria, "Dixie Storms" and "Wheels".
Here's a very young Maria with Lone Justice in a grainy old video shot in downtown L.A. They're performing Tom Petty's "Ways to Be Wicked" from their debut disc.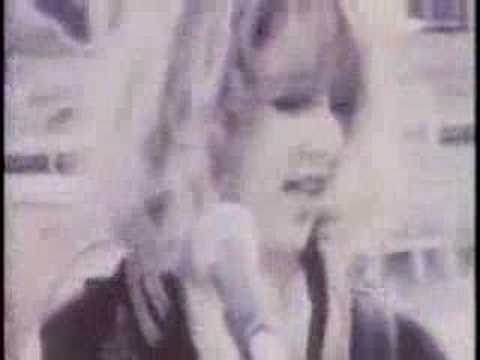 Lone Justice were staples of the L.A. scene for a while in the early '80s but it always seemed inevitable that Maria McKee would be prised away to be groomed as a major solo star. It was Geffen that finally snared her and released her first self-titled solo album with some fanfare.
But it's never really happened for Maria and, although her voice remains as big and as powerful as ever, her albums have been sporadic and erratic. There's always a couple of great songs on each but a lack of discernible direction and the odd clunker temper the overall experience. But that's just my opinion.
Still, her voice is always a joy to listen to and she can produce some mean covers, like this one of an Ian Hunter song from his solo catalogue:
Maria McKee – I Wish I Was Your Mother
(B-Side of a 1993 single, "I Can't Make it Alone", currently unavailable.)
Maria McKee's catalogue is available here and the "Ultimate Collection" compilation is a pretty good summary of her entire career to date.
Lone Justice covered a Bryan MacLean song on the debut album and Maria belts out a scorching version of "Don't Toss Us Away" from a 1985 concert in New York in the video below.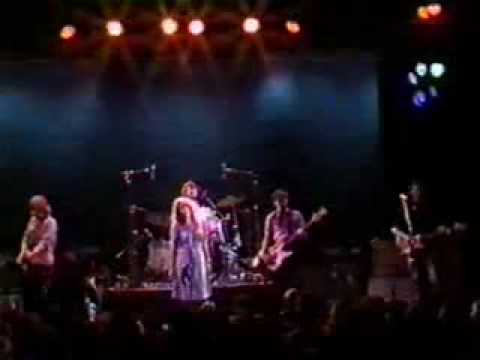 There is an excellent Lone Justice compilation entitled "This World is Not my Home" available from Amazon here.
Beginning To See Non-Existent Shapes:
Imaad Wasif with Lykke Li – The Fire
(From the tribute compilation of songs from Television's "Glory" album, "L'Aventure", released by Aquarium Drunkard and available here for nothing, if you're broke or stingy, but preferably for a small donation, with all proceeds going to the Silverlake Conservatory of Music in Los Angeles)
Aquarium Drunkard is an excellent and informative Los Angeles blog with plenty of fingers in the local music pie and, around a year ago, they conceived of and brought to fruition a project that saw several local L.A. artists and bands combine on a remake of the Television album, "Glory".
You may not have heard of some (or any) of the bands, but the compilation is uniformly excellent and obviously worth it as a "name your price" release.
Definitely worth checking out and, if you're in, close to, or coming to L.A. – or just like the best in indie music – you'll find a lot to keep you occupied over at Aquarium Drunkard.
Here's the real deal – Television, with a live version of "The Dream's Dream" from "Glory", recorded at the Earth Tavern, Portland in 1978.
Television – The Dream's Dream
As Aquarium Drunkard points out, "Glory" suffered terribly upon release from the huge expectations created by the seminal "Marquee Moon" and was pretty much universally panned. But it's not a bad album at all and has been "rehabilitated" over the years. Without "Marquee Moon" as a marker, it would probably possess a far more favorable reputation.
Television's studio releases and a couple of live albums are available here. Beware, however, of "The Blow-Up" unless a committed fan – the sound quality is not stellar and it can be hard-going. There are much better Television boots around.
The Edge of Oblivion:
(From the mini-album, "Close Cover Before Striking", on Jet Set Records, available here)
Indie darlings Luna came into being in 1991 after Galaxie 500 mainman Dean Wareham recruited a Feelie and a Chill to play with him. They lasted until 2004, producing a bunch of critically acclaimed albums and earning a reputation as not the cheeriest bunch.
Their version of "Neon Lights", however, is very light and cheery.
Luna were fond of covers and pretty eclectic in their choices – Serge Gainsbourg through Guns 'n Roses and many points in between. Below is the band's take on Gainsbourg's "Bonnie and Clyde".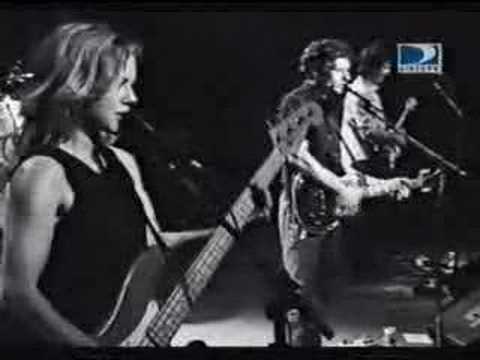 Your two vocalists on "Bonnie and Clyde", Dean Wareham and Britta Phillips, are still playing together as Dean & Britta. Their latest album, "13 Most Beautiful" is the result of a commission from the Andy Warhol Museum to compose and perform songs for 13 of Warhol's Screen Tests from the '60s. Dean & Britta have toured the album and show worldwide, playing everywhere from the Sydney Opera House to NYC's Lincoln Center, to a 15th-century cathedral in Paris. Nice work if you can get it!
It's a great album and it's available here. Amazon also has 23 Luna releases available here.
SUNDAY:
Assuming nothing untoward happened on the way home for God knows where last night and you are waking in familiar and comforting surroundings, I bid you:
Good Morning!:
(From the forthcoming extended re-issue of the album, "Gemini", on Indie Europe/Zoom Records and available here. Release date is February 8, 2011)
"Gemini" gets a U.S. release in February with the cover of "Cloudbusting" the "expansion". Wild Nothing's dreamy, shoegaze-type sound is a perfect fit for this interpretation of the Kate Bush song and Wild Nothing, essentially a one-man show,  renders it in a heavenly, ethereal manner that is quite delightful.
The '80s indie influence is clear on the debut album but in the best possible way and the result is a hazy, bucolic-sounding album of great beauty.
Jack Tatum from Virginia is Wild Nothing and he's spent his fair share of time in his bedroom with his Smiths and REM records, and maybe his Dad's record collection because there's a nice, shimmery psychedelia quality to "Gemini" as well.
If you haven't yet given Wild Nothing a shot, wait for the first bud of spring and you have your soundtrack lined up and ready to go with "Gemini".
Not a cover, but the opening track is a lovely, nostalgia-dripping toe-tapper which pretty much sets the tone for what follows: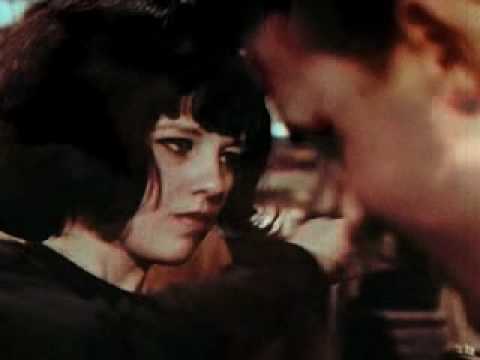 Sleepy Afternoon:
(From the album, "Stoned", at least on the import version released by Shout Factory and available here)
The first surprise was Lewis Taylor is white, then that he was British, but the biggest shock of all was recently discovering he was a member of the Edgar Broughton Band for a while, who, if you are unfamiliar, are a still-touring kinda anarch0-grunge stoner band most famous for their '60s anthemic call to arms, "Out, Demons, Out".
Lewis Taylor must have been a much more recent member cos he's not that old (I guess it was in the mid-'80s) but the shock comes from the fact Taylor is actually a blue-eyed soul singer most often compared – favorably too – to Marvin Gaye. It's a mystery why he's not much, much better known than he is, as he has been lauded to the high heavens by many of the great and good (Bowie, Chaka Khan, even Sir Elton, bless his sparkly socks), as well as adored by ink-stained wretches worldwide. His "Stoned" album, finally granted a U.S. release in 2005, is a real slow burner of deep soul that, apart from the obvious Gaye reference, brings to mind other soul greats, such as Bobby Womack.
The featured song is his take of "Ghosts", the David Sylvian composition first heard on "Tim Drum", Japan's fifth and final studio album from 1981. RIP, Mr. Mick Karn, bassist with Japan, sadly lost recently to cancer.
Doing the Chores:
(From the album, "Plastic Mutations – The Electronic Tribute to Radiohead", on Vitamin Records and available here)
I know nothing about the artist, nor anything about the compilation from which the featured track comes, but it does give me the chance to point you in the direction of a really fun blog by the name of Versions Galore, which is where I found this cutesy little version of the great Radiohead track originally featured on their album, "The Bends".
Versions Galore is entirely dedicated to cover versions of songs ranging from legendary to obscure. It's a huge archive so all points in between are pretty much covered (if you'll pardon the pun). It's just tons of fun.
The blog bills its contents as "Cover versions, of, but not limited to: 80′s, funk, soul, rare groove, electronica, reggae, dub and indie. All plumbed from the archives of Leopold Stotch". Quite who Mr. Stotch is and where he gets all his stuff from is something you'll have to ask him yourself. I bet he's a kooky guy cos the blog is eclectic, to say the least! I note his latest post is a cover of Fleetwood Mac's "Don't Stop" by someone named Raphael Gualazzi, who croons it in a "neo-Stax sounding" way apparently.
I'll be checking it out when I'm done here.
Here's another cover culled from Mr. Stotch's site that should get these chores done in a hurry!
(From the album, "Soul Protection" on Cat n Roof Records and available here. And, of course, at Versions Galore)
Here's Radiohead's own peerless original  "Fake Plastic Trees":
Kicking Back, Nausea Almost Gone:
The Walkabouts – Death's Threshold Step #2
(From the album, "Train Leaves at Eight", released by Glitterhouse and available here)
One of my favorite bands with a track from one of my favorite albums. The sublime "Train Leaves at Eight" consists entirely of covers, all songs from Continental Europe – "from Greece to Portugal, from the Netherlands to Serbia, from Portugal to England to Germany to Slovenia to…….."
The featured song, which is uplifting and not, as the title might suggest, at all depressing, was composed by Al Bystrom of the sadly defunct Norwegian band, Midnight Choir. It is deeply moving song, stately, sparse and glacial in sound, but sung with great beauty and emotion by Walkabouts' Carla Torgerson, with counter vocals which sound, for all the world like, the late Kate McGarrigle.
The Walkabouts are one of the great unsung bands of the last two decades with a wealth of original material released through the years since the debut e.p., "22 Disasters" in 1985. They are also master interpreters, as "Train Leaves at Eight" demonstrates, and another covers album, "Satisfied Mind", which is primarily covers of American songs, but with Australian (Nick Cave), Welsh (John Cale) and Canadian (Mary Margaret O'Hara) offshoots.
Other covers are scattered over their official releases, tour-only releases and side projects such as the albums by Chris & Carla (as Chris Eckman and Carla Torgerson call their occasional duo set-up who have, nevertheless, produced six albums). They range all over the musical spectrum from Neil Young to Young Marble Giants, Bob Dylan to Tom Waits, Neu to the best Nick Drake cover I've ever heard (The Walkabouts version of "Cello Song").
It is Carla who sings with Stuart Staples ion Tindersticks' aching "Travelling Light"
Tindersticks – Travelling Light
(From the album, "Tindersticks 11″, on Ume and available here)
And, if The Walkabouts are criminally underrated, then I don't even know where to start with Midnight Choir. Below is an excerpt from a DVD named "In the Shadow of the Circus" – Midnight Choir performing the title track from the Chris Eckman produced album, "Amsterdam Stranded":

"Amsterdam Stranded", Midnight Choir's 3rd album, is released on Glitterhouse and available here. Beauty personified.
I wish you the very best for your week ahead. Take the greatest care of yourself and those you hold dear.
Midnight Choir – Where Love Resides
(From the album, "Unsung Heroine", released on Glitterhouse and available here)