Time it was, oh what a time it was, oh what a time it was!
At least, I think so. Anybody with a clear memory of those times simply wasn't there!
Thank God then for some of the present-day psych bands that help to re-stimulate all those memories of all night Be-Ins in dank, cavernous old engine sheds and dawns spent cross-legged on top of a Tor before anyone knew there was such a thing but knew one or two bearded, unkempt louts that answered to that name.
Yes, the '60s are not dead …. and, guess what – they don't even smell funny in the hands of a new wave of children of the flower children who resolutely battle to keep the decade's notorious aspects alive through their musical odysseys.
Recorded in analog, of course, where possible.
So fire up the ….
Dig out one of these from behind the box marked "faded loons and mouldy kaftan" in the garage ….
And combine with one of these if you're feeling truly adventurous ….
And let's get cracking!
Remember you are Ram Dam Boogle Ashram until Sunday night (or until the kids come home, whichever happens first).
SATURDAY:
Getting the Togs On:
(From the forthcoming album, "The Leaving of London", on Woronzow Records and available for pre-order here. Release date 10/24/11)
If there's one outfit with their clogs set firm in the '60s mire, it's The Bevis Frond. They are a band, although it's fair to say The Bevis Frond is essentially Nick Saloman – guitar, bass, drums, keyboards and vocals – with a gently swirling bunch of cohorts revolving around his core.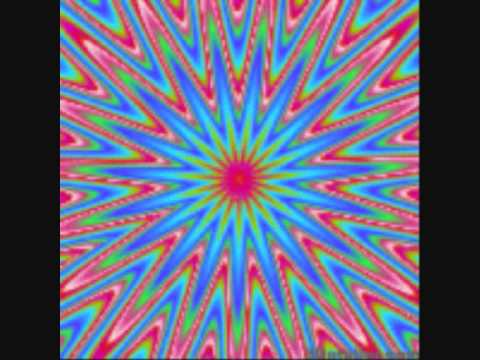 Lord Saloman is nothing if not prolific – "The Leaving of London" will be the band's 23rd album since their storied recording career began in 1987. But don't worry about quality diminution due to over-indulgence; not a bit of it – the new platter is quality psych from the moment the needle hits the groove on side one, track one until the moment you are awoken by said needle endlessly ker-thumping against the label at the end of side two and dawn's outrageous brightness lances your red-rimmed eyes, even through your sloppily drawn velvet curtains.
The Bevis Frond – Hold the Fort
(From the forthcoming album, "The Leaving of London")
You may wish to trawl through the entire Bevis Frond catalogue to see what trips up your lobes with the most efficiency and that you can do by visiting the Bevis Frond download site, accessible by clicking on the pic below. There you can stream tracks to your heart's content and buy what lights your carrot for very reasonable bread.
They are the real deal, are The Bevis Frond, steeped deep in the '60s stew.
There's a bit of everything in their crock pot. Fractured blues? You want fractured blues?
The Bevis Frond – Mediaeval Sienese Acid Blues 1
(From the album, "Inner Marshland", on Woronzow Records and available here)
If there's one album that most Bevis Frond aficionados vaguely point to as the band's masterpiece, it's 1991′s "New River Head". And they might be right.
(From the album, "New River Head", on Woronzow Records and available here)
Yes, Nick Saloman knows his psych from his psychedelia, his acid from his stoner. You'll find his fingerprints all over many a '60s tribute collection full of esoteric takes on garage rarities and cult classic band catalogues, such as "For the Dead in Space", a tribute to the genius of wondrous troubadour Tom Rapp and his Pearls Before Swine.
The Bevis Frond – Lepers And Roses
(From the album, "For the Dead in Space", on Magic Eye and available here)
You've been Fronded!
….
Home, But Still Sparking:
The Black Angels – Bloodhounds On My Trail
(From the album, "Passover", on Light in the Attic and available here)
Heavy, heavy psych from the band from Austin, Texas who took their name from "The Black Angel's Death Song" by The Velvet Underground.
That might give you a nodding heads-up on what sound slab they were aiming for.
In case you're not familiar …
The Velvet Underground – The Black Angel's Death Song
(From the album, "The Velvet Underground & Nico", on Polydor and available here)
Texas psych has always been a handy bludgeoning tool with a heritage that includes Roky Erickson and his seminal outfit, The 13th Floor Elevators and, indeed, The Black Angels paid tribute to the State's psych history when they spent the fall of 2008 as Erickson's backing band on a West Coast tour.
Yup, The Black Angels do brooding as good as Roky himself!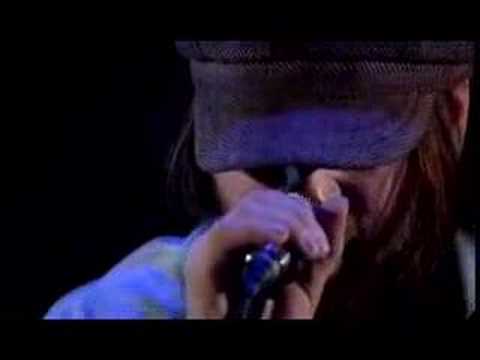 The band are now three albums deep into a flourishing career, following up "Passover" with "Directions to See a Ghost" in 2008 and "Phosphene Dream" in 2010 from which the following track is drawn.
The Black Angels – Yellow Elevator #2
(From the album, "Phosphene Dream", on Blue Horizon Ventures and available here)
Of course, any psych band worth their salt st. peter know how to segue into a tripped-out, mind-bending extended freak out and The Black Angels are no exception.
In fact, they even stick 'em on their albums. So why not spend the next 16 minutes in the company of the cheeky chappie below while the modern Texas psych darlings go through their paces and let me know how you're feeling on the other side!.
Breathe deep …. aaah!
….
Beginning to See Non-Existent Shapes:
Sula Bassana & Modulfix – Marsmellow
(From the album, "Brain Wash", on Sulatron Records, currently believed to be unavailable)
It would be churlish to suggest that the U.K. and the U.S.A. had a roach-clip like stranglehold on psych. Quite the contrary – there has always been a magic carpet full of psych bands from all parts of the globe …. Traffic Sound from Peru, Os Mutantes (then and now) from Brazil, Ghost from Japan, Third Eye from South Africa.
A vast cornucopia of global psych sounds can be found on an excellent (if patchy) series of releases entitled "Love, Peace & Poetry" on QDK Media, with collections from Asia, Africa, Latin America, Turkey and other unlikely locales, all encased in cheesy but endearing covers featuring Cheryl Shrode, a go-go dancer and 1967 Playboy pin-up.
(The "Love, Peace & Poetry" series is available at Amazon here)
However one country that must take a place at the head table when it comes to head music is Germany. It is, after all, the cradle of Krautrock, from which so many Anglo-American bands cribbed so much.
And psych is alive and well in Rhineland, thank you very much, as Sula Bassana so amply illustrates, in tandem with a whole host of other psych, space and stoner-rock acts that may be found lurking at Sulatron Records.
(From the album, "Colour Haze", on Sulatron and available here)
Click on the pic below to go to the Sulatron Records website.
There you will find all sorts of psych blisterings from the Sula man himself, Electric Orange, Electric Moon, Vibravoid, Zone Six and numerous others. It's a psych Wunderland!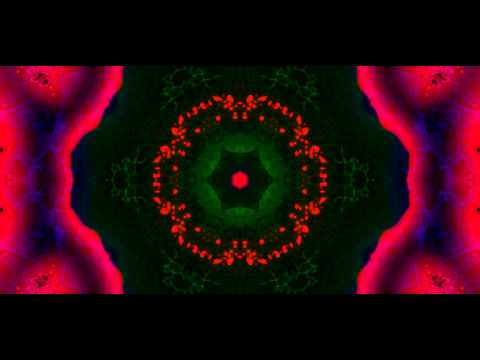 All things Sula Bassana may be found here.
It's space-rock really that fires the Teutonic engine – always has been – and I'm pleased to say that excellent modern-day purveyors, such as Sula Bassana, abound.
Zum beispiel, another fine exponent is the consistently excellent Electric Orange, from whom we have recently been blessed with a new platter, warped in the best possible Krautrock way.
(From the album, "Netto", on Sulatron Records and available from the band website here)
If extended space excursions is your bag of snoot, then "Netto" has some day-trips available that will bend your living room walls like a link of wiener schnitzel in a wind tunnel. (The 15 minute closer on "Netto" entitled "Raumschaf" will neatly zip round your cranium like a coroner's skill saw and leave you as soup! Guaranteed!)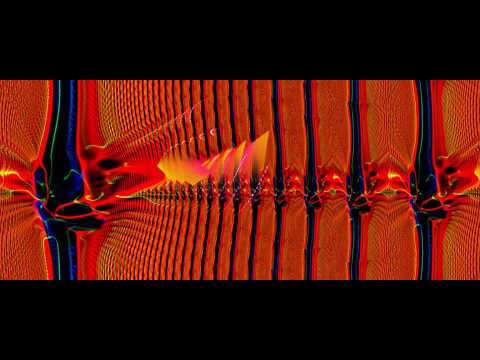 Find all you need to know about Electric Orange on their website here, including a ton of free downloads of exemplary space-rock Krautrock.
Channeling the spirit of Amon Duul 11 indeed.
Psychedelisch!
Bewusstseinverandernd!
….
The Edge of Oblivion:
(From the album, "Under the Skylon", on Snowstorm Records and available here)
Not every psych sound, of course, has to be mind-melting. Some can be wrapped in the softest of paisley patterns and send you willowing back to another time to spend a moment in nostalgia's tender clasp.
Such a record is "Under the Skylon", a concept album no less, based upon a short-lived futuristic structure built in London in the early '50s.
I kid you not!
(From the album, "Under the Skylon")
The Skylon was a futuristic-looking, slender, vertical, cigar-shaped steel tensegrity structure located on the South Bank of the Thames and built in 1951 for the Festival of Britain. The Festival was an attempt to give the British people a feeling of recovery and progress after World War 11 and to promote better-quality design in the rebuilding of British towns and cities following the war.
And the Skylon was the thrusting ultra-moderne symbol of a bright future.
The principal exhibition site on the South Bank of the Thames was still just rubble from wartime bombing when the '40s rolled over into the '50s. But plans – not unopposed plans – were afoot to showcase an urban design for the future based upon the International Modernist style pioneered by Philip Johnson in New York and partially based upon the Bauhaus concepts of pre-war Germany.
The style adhered to three different principles: the expression of volume rather than mass, balance rather than preconceived symmetry and the expulsion of applied ornament. It was a sleek, stream-lined but stark modernist vision into which Skylon slotted perfectly.
(From the album, "Under the Skylon")
The Skylon was not without its detractors – a popular joke of the period was that, like the British economy in 1951, "(I)t had no visible means of support"!
The Festival opened on May 3, 1951 and ran for five months. Over 10 million people paid to get into the six different exhibition sites, most of which were spread throughout London, and the Festival not only elevated the mood of the nation, but also made a profit.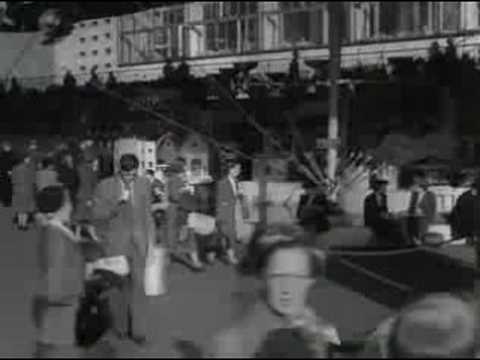 But this was Britain – old reactionary Britain, still lorded over by Lords and old school ties, itching and champing at the bit to get back into power.
Much to their disbelief and horror, the old farts had had their suspenders well and truly twanged when the first post-war election threw wartime P.M. Winston Churchill and the Conservative Party-dominated wartime coalition government out on their well-padded asses in favor of a Labour Government under Clement Atlee.
Well, luvva duck, the unwashed masses wanted something called social reform! Good Christ, the world's going to hell in a hand-basket, eh Winnie!
And it was the Labour government who conceived of and built the Festival of Britain main exhibition area on the South Bank, driven by the enthusiasm of deputy leader Herbert Morrison, who envisioned the Festival as a "a tonic for the nation".
Candidate – Nothing Between Us But Sky
(From the album, "Under the Skylon")
The Festival rolled on through the summer of 1951. But then …. disaster struck!
On October 25, 1951 a General Election was held which resulted in the return of the Conservative Party to power (with the aid of the Liberal Party – hmm, sounds familiar!), led by a huffy, drunken and rather bitter Winston Churchill, even though Labour received almost a quarter of a million votes more than the Tories and their Liberal lackeys.
And Winston would have his revenge – Skylon was scrapped in 1952 on Churchill's orders, who saw it a symbol of the preceding Labour Government and too 'socialist' for his brandy-fuelled stomach. When the rest of the exhibition was dismantled, it was cut into pieces and toppled into the Thames.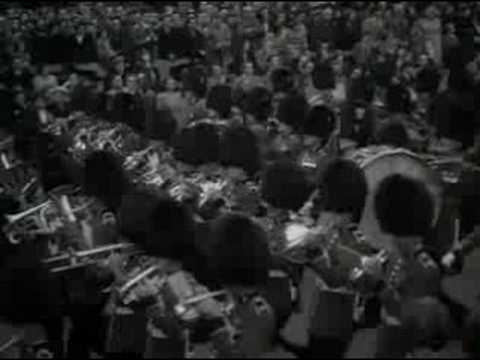 Or was it?
According to Jude Kelly, artistic director of the Southbank Centre, Skylon was thrown into the River Lea in east London, but several other theories surround its fate: that it was dumped in the Thames, buried under Jubilee Gardens, cut into pieces and vengefully turned into ashtrays, or even sold for scrap.
Turns out the last two theories are the correct answers.
Hurrumph!
Candidate have lasted a lot longer than Skylon and, though some may quibble, I believe fit snugly into this psych setting based upon their career choices. I mean another album of theirs, 2007′s "Nuada", is inspired by the 1972 cult-classic horror film "The Wicker Man" and its original soundtrack!
(From the album, "Nuada", on Snowstorm Records and available here)
In developing this material, Candidate went for the total immersion approach, travelling to the remote Scottish locations where the picture was filmed, staying in the same hotel as the main character and making demo recordings at the outdoor locations — one of which being between the still-standing legs of the movie's half-burnt title prop.
So let's have none of it, these Candidate dudes are as psych as they come!
(From the album, "Nuada")
It's worth checking out all the Candidate albums (their latest is 2007′s "Oxengate", available here). But my favorite remains their tribute to that slender vision of the future consigned to the knacker's yard by a vengeful Tory government.
"Under the Skylon" is an accomplished, touching album which, like the Skylon itself, stands beautiful, fragile, and solitary, redolent of a time receding. Don't let it be consigned to a musical scrapheap. Buy it and cherish it – it will love you back!
And one day Skylon itself just may return to the London skyline, near its original site on the South Bank.
A brief aside – it might interest you to know that the generally unremembered Clement Atlee was voted the greatest British prime minister of the 20th century in a poll of 139 academics organised by Ipsos Mori, the U.K.'s leading market research organization, in 2004.
Or perhaps you don't give a psychedelic psyhit!
Nighty-nonks.
….
SUNDAY:
How's it going there, Rama Bagwana Lima Bima Ding Dong?
Get any sleep?
Or was it barely worth it by the time you'd finished ploughing through the recently released Grateful Dead "Live at Bickershaw Festival 1972" multi-ruple album, just a small part of the 3 Million-CD Container Set, "Europe '72, The Complete Recordings", available at Amazon here for a measly (or muesli) $899.99.
What are you waiting for?
Mind you I think it's a swizz – I was at Bickershaw and "Dark Star" was definitely at least 8 and 1/2 hours long, not the paltry version on here!
So where's the rest of it?
Anyhoo, time to prise open your bleary henna-clotted eyes, it's Sunday and it's a ….
Good Morning!:
The Owl Service – The Dorset Hanging Oak
(From the album, "A Garland of Song", on Southern Records and available here)
Psych is a many-tendriled creatures and, happily, not every form of psych results in catastrophic loss of blood from the ears. This being Sunday morning, I'd like to go a little pastoral on your psych ass and bring you some lads in loons and lassies in diaphanous robes indulging in some psych-folk, acid-folk, wyrd-folk, nu-folk.
Call it what you like, it's good folk!
With a hint of mushrooms on toast, tea leaves of unusual consistency and something your Gran never added to her brownie recipe.
Incredible String Band with bells on.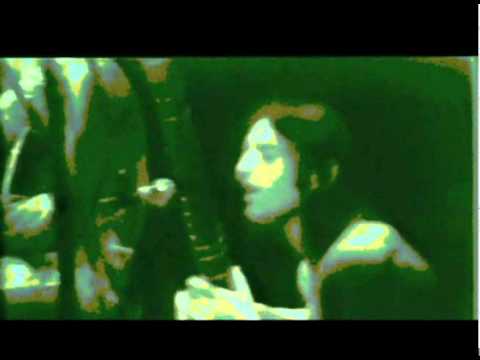 Such are The Owl Service.
(From the album, "A Garland of Song")
The Owl Service are now signed to Rif Mountain Records, which is handy as the band own it, and it is the burghers thereat from whence this descriptive prose cometh:
"The Owl Service was formed by Steven Collins in 2006 as a vehicle to explore his love of cult British films and television of the 1960s and '70s, the great outdoors, and the sound of the English folk revival. Their debut album, A Garland of Song, was released on their own Hobby-Horse imprint in the Summer of 2007 and was reissued a year later to much critical acclaim. The album is an eclectic selection of traditional material interspersed with mostly instrumental originals and it fuses the sound of the folk revival with Eastern sensibilities and a doom-laden garage-rock sound (described by Plan B magazine as "…an O'Malley-esque fug", much to the delight of the Sunn O))) loving Collins). An EP recorded with Alison O'Donnell (formerly of legendary Irish '70s prog/folk band Mellow Candle) entitled The Fabric of Folk followed on Static Caravan in the Autumn of 2008.

Their sophomore full length record was released on May Day 2010 via their own Rif Mountain imprint – the album is part of a series entitled The Patttern Beneath the Plough that will see the band continuing their exploration of traditional song. These will be the first recordings to feature all seven members of the band, plus guest appearances from Alison O'Donnell, Joolie Wood (Current 93, Simon Finn), Adam Leonard and Roshi Nasehi among others."
Well-connected lad, this Collins fellow, to get a member of the near-mythical Mellow Candle to warble along with his canticles. Then again, The Owl Service have garnered plenty of kudos to their collective bosoms, the London Sunday Times, for one, blethering on about The Owl Service's records and how:
"Icy female vocals and crystalline electric guitars thread through sinister traditional tunes, recalling Trees' 1970 classic On the Shore and Fairport Convention's Liege and Lief."
Fine company indeed!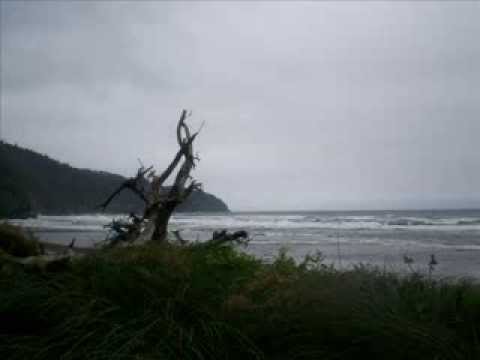 The Owl Service are a full service psych group and there is a cornucopia of woodland wonders to be found at Rif Mountain here. These include a wheel-barrow full of free downloads, such as the series, "A Cabinet of Curiosities", which are mixes of the wyrd and wonderful that fire up The Owl Service's briar pipe.
The Owl Service – By The Setting Of The Sun
(From the album, "The Petrifying Well", on RIF Mountain, current availability unknown)
The Owl Service's current ongoing project is entitled "The Pattern Beneath the Plough", an exploration of the traditional folk music of the sceptered isle through the slightly wiggly lens of Steven Collins and cohorts.
Worth your attention for sure and highly recommended. Find the beginning of the sun-dappled path through the dales here.
….
Sleepy Afternoon:
(From the forthcoming album, "It All Starts With One", on Genepool/Balloon Ranger Records and available here. Release date 11/1/11)
She may be a new name to you but Ane Brun is big in Scandinavia.
Born in Norway, resident in Sweden, Ane has released eight albums since beginning her recording career in 2002 and is a multiple Norwegian Grammy award winner.
She's no shrinking violet, running her own label named Balloon Ranger Records.
Late in 2009 Ane also organised the 'No More Lullabies' concert to bring attention to the issues of climate justice. She assembled 24 well-known Swedish artists such as Robyn, Loney Dear, Titiyo and – coup here – Benny Andersson of ABBA to take part in seven hours of live music and visuals to mark the International Day of Climate Action (October 24th).
They succeeded in making quite some noise on the issue before the upcoming COP15 conference.
(From the album, "It All Begins With One")
Comparisons have been made between Ane and Bjork but, to my mind, she reminds me more of a Scandinavian Marissa Nadler. Her songs and their arrangements have an angular quality; a quirky, mysterious swirl set off by a sharp yet fragile and tremulous voice.
A pop edge too, among the wyrd-folk psych patterns.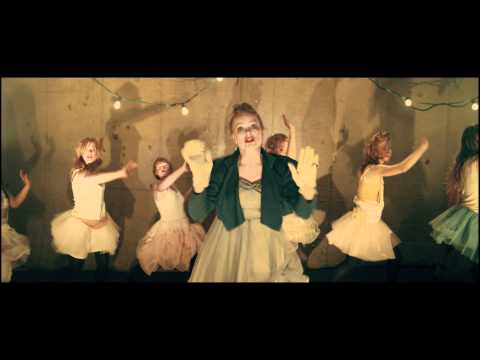 Ane Brun's career to date has been eclectic in spirit and sound, beginning with the pop sensibility of "Spending Time With Morgan" and moving quietly more and more left of center as her compositions matured.
(From the album, "Sketches", on Balloon Ranger Records and available here)
Scandinavian audiences have long embraced her talents, a celebratory and triumphant concert at Stockholm's Concert Hall spawning a best-selling live CD and DVD.
(From the album, "Live at Stockholm Concert Hall", on Balloon Ranger Records and available here)
And, just in case she has a moment with nothing to do, Ane keeps herself busy collaborating with any number of artists, including deowntempo/chill purveyors Teitur and (below) Koop.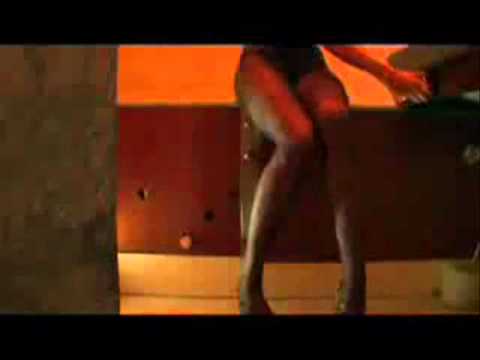 It would appear that the new album is set fair to bring Ane Brun to a far larger audience. Already released in Sweden, it shot to number one in jig time. The pre-release reviews have been glowing ….. "a masterpiece" (The Mirror); "flawless Autumnal listening" (All Gigs); "a blissfully gorgeous album" (Music OMH) and this from Leeds Music Scene:
"This album is for people who aren't afraid to experience a little emotionally intense with dark shades coloured in with charcoal. Brun has created something that answers some questions music never tends to ask and can emphasise the uncomfortable ideas and expressions we may harbour, but with such unequivocal beauty."
(From the forthcoming album, "It All Starts With One")
Expect the rumblings to begin being heard in your neighborhood soon.
Ms. Brun will be on tour in the U.K. this November and the gig schedule is available for your perusal here.
Visit Ane Brun at her website here.
….
Doing the Chores:
(Available of the compilation album, "Song to Comus", on Castle Music and available here)
Not a new band, but no words on the subject of psych-folk would be complete without reference to Comus, the evil pagan step-parent of the entire movement.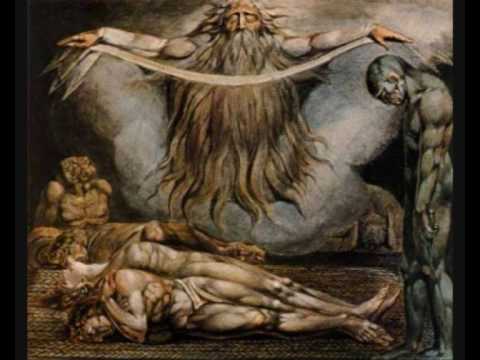 The initial grotesque incarnation of Comus was brief. Formed in 1969, their debut album, "First Utterance" emerged from the underworld in 1971, its cover hinting darkly at the seething goop to be found loping through its grooves.
It was a dark journey, all right. The music is fractured acoustic art rock, blending elements of Eastern percussion, elfin folk and animal-like vocals. The sound evokes feelings of fear, confusion, despair (no joke!), but is shot through with sudden passages of tranquil beauty like a poisoned kiss. Lyrically you have your folk staples – dramatic tales of violence, murder, mental disorder, pagan ritual, dismemberment, death.
Perfect for accompanying your chore duties as you push your hedgehog-spine brush round your hobbit-hole!
(From the collection, "Song for Comus")
But little wonder, really, that the band broke up shortly after the release of "First Utterance".
The band did reanimate in 1974 to record a follow-up entitled "To Keep From Crying", which has its moments but is not worth a witch's tit compared to the fearsome "First Utterance". Both albums, plus extras, are included on the "Song for Comus" collection.
And, naturally (maybe unnaturally in their case), Comus reconstituted in this 21st century on the back of their re-discovery by the children of the psych-folk movement (not to mention their championing by doom-metal merchants, Opeth!).
(From the collection, "Song for Comus")
So, go ahead, give yourself the heebie-geebies as you dust down your pagan idols and plaster a big black slab of Comus onto your audio device.
You will find yourself pleasantly disturbed!
….
Kicking Back, Nausea Almost Gone:
(From the album, "Sea Shanties", on Esoteric Records and available here)
Customarily I wrap up the Weekend Soundtrack with some gently lilting ballad or calming burble of ambient chill but, hey, I'm not Meriadoc Brandybuck so up yours.
This week we'll end with a return to the bludgeon and a quick delve into the eardrum-shattering mayhem of a lost psych classic – "Sea Shanties" by High Tide.
(From the album, "Sea Shanties")
High Tide's storm-tossed maelstrom of sound revolved around the sonic attack of Tony Hill's blistering guitar work and the sawing menace of Simon House's electric violin, buttressed by the massive pounding bass and drums of Peter Pavli and Roger Hadden respectively.
Together they made one ungodly racket!
Nowadays the debut album fits easily into a heavy psych categorization but, at the time of its release in 1969, "Sea Shanties" seemed impossible to pigeonhole, even among its adherents, usually to be found staggering around urban roundabouts, clawing at their ears and oblivious to car horns.
There were elements of such diverse outfits as King Crimson, Hawkwind, Cream, even Black Sabbath to be found in the High Tide sound. The description rendered by Wilson Neate at allmusic.com may be as close as one can get to explaining the band's sonics:
"High Tide had the muscularity of a no-nonsense proto-metal band, but they also ventured into prog territory with changing time signatures and tempos, soft-hard dynamics, multi-part arrangements, and even some ornate faux-Baroque interludes."
Yup.
High Tide – Pushed, But Not Forgotten
(From the album, "Sea Shanties")
Allmusic's Bruce Eder also suggests High Tide were:
"A group that may have been too clever by half to succeed in England."
Which is not without a modicum of truth.
Eder goes on to record:
"High Tide" never received more than a minimal amount of acceptance in their own country, but found a cult audience on the European continent. Formed in 1969, they played progressive rock with some folk and pop influences. They were signed to Liberty Records' U.K. division in 1969 and released two albums over the next year — "Sea Shanties" and a self-titled second album — both of which featured dazzling guitar work by Hill and occasional striking interplay between his instrument and House's violin. The group never really found an audience however, splitting up in 1970. Simon House later became a member of Hawkwind, played with David Bowie, and joined members of the Third Ear Band to perform on the soundtrack of Roman Polanski's movie, "Macbeth". Pavli later joined in recording with House and several other Hawkwind expatriates. Hill and House have also recorded together in more recent years. The group also backed Denver Gerrard on his 1970 solo album."
All indubitably true.
High Tide, as noted, did record a rather pallid follow-up for Liberty before splitting up during the recording of a third album. Perhaps unsurprisingly, the split occurred when Roger Hadden, who had been suffering from chronic mental instability and depression since before joining High Tide, had a mental breakdown and was hospitalized before the album could be finished. Unable to continue without Hadden, the group split up.
I'm sure "Sea Shanties" hardly aided his frail emotional condition!
Sporadic recordings have emerged since then – a Hill/House collaboration named "Interesting Times" in the late '70s, a collection of session recording from 1970 named "Precious Cargo" that may have been part of the aborted third album and, in 2000, a packaging of demos under the name, "Open Season", appeared on the Akarma label.
(From the album, "Open Season", on Akarma Records and available here)
However, it cannot be disputed that "Sea Shanties" is a beaut and High Tide's defining statement of (dis)intent. Even now, 41 years on, it packs a punch akin to a tube sock full of old British pennies. It's no "yo-ho-ho, and a bottle of rum" knees-up. It's more along the lines of two blunderbuss let off each side of your unsuspecting lugholes which might just pitch you straight overboard and down into Davy Jones' waiting locker!
Seminal stuff!
….
So, fare thee well, land lubbers, for another week.
Say goodbye to Inge, your fondly-remembered girlfriend from those halcyon '60s days when you briefly stole away to get it untogether in the country and awoke o' an afternoon, sun streaming through the lattice-work windows of your rented and utterly charming mouldering country pile, the smell of wild flowers heavy in the sultry air, and Inge staring at you from the foot of your dishevelled bed.
Pity she turned out to be mad!
All this psych weirdness and no Third Ear Band. Well, we can't have that!
(From the album, "Alchemy", currently packaged as "Alchemy/Elements", on BGO Records and available here)
Adieu then, Treebeard, Zippity and all you other psych travelers. See you down the dingly dell!
….
Some of the '60s photographs included here are the work of the legendary Robert Altman.