Sometimes history repeats itself in the most pleasant way.
Usually craven humankind does not learn from history and ….. whoops ….. another million or two are wiped out, courtesy of some barking mad dictator like Mr. Despicable, Pol Pot.
Then there's those gentle souls that do learn from history – indeed find their mentors back in the mists of times past – and Paul's pot could be involved if that's the name your lead guitarist or roadie responds to.
I jest, of course. I'm sure none of the good folk of the dingly dells we will visit this weekend have ever partaken in anything more mind-altering than a chickpea and bramble curry or the like.
But I could be wrong.
Yes, folks, folk is back in vogue.
We have nu-folk, acid folk, freak-folk, wyrd folk, neofolk, psych-folk, strange folk  ….. you name it, it's been all folked up! And coming to a glade near you soon – the return of the Laurel Canyon sound!
Oh, it's all redux these days, my fellow imps. Cable sweaters are flying off the shelf, thrift stores are doing big numbers as auntie's table cloth becomes a billowing skirt or two, armpits go untended and beards meld into thru-the-hedge-backwards hair.
And then there's the men!
So let's go for a ramble through the waving fields of John Barleycorn, over the sun-dappled meadow, past the babbling brook, once round the maypole and into the sweet-smelling conifers.
Let's allow the lively pixies and elves of today's enchanted garden to entertain us with their Saturday songs before the wispy wraiths of bygone days materialize o' a Sunday morn to sing us back home before their brightly-colored caravans once again disassemble before our wide eyes and they willow back to more innocent times, leaving just the last echo of a ringing twelve-string strum fading into the sunset sky of a velvet Sabbath eve.
So, not togs this week – get the clogs on and let's go tap-tap-tapping down the hedgerows.
On the other hand, you could just go down the pub for karaoke night.
Yea, can't wait to hear you murder "Aqualung"!
What were you thinking?
Don't worry – your weekend is guaranteed Jethro Tull-free!
…..
SATURDAY:
Getting the Clogs On:
Espers – Mansfield and Cyclops
(From the album, "Espers 11″, on Drag City and available here)
For a bunch from Philadelphia, they sure sound to the mannered-born!
Espers were naturally birthed at a threesome but their destiny was to change into a sextet before the moon had waned.
Their first offering, intriguingly titled "Espers 1", initially appeared as a limited edition of just 300 vinyl albums. It was enough to get their muse out in public and, before long, the debut had distribution deals in both the U.S. and U.K., coupled with glowing reviews mentioning all sorts of folk/folk-rock legends as reference points.
Fairport Convention was the easy and obvious touchstone but, really, Espers, with their baroque flourishes and the chamberesque arrangements, are more in line with cult bands of yore such as Mellow Candle and Fuschia.
They are true fans of traditional and more modern folk music as well as an accomplished ensemble in their own right and their second release was, in fact, a seven song mini-album comprising six covers and one original.
(From the mini-album, "The Weed Tree", on Locust Records and available here)
The covers ranged from the traditional, such as the one above most readily associated with Scottish guitar legend Bert Jansch, to the seemingly absurd – a take on Blue Oyster Cult's "Flaming Telepaths" and a rendition of Nico's "Afraid".
But it works and Espers gave notice there and then that they were serious aficionados with talent to spare of their own.
The capers continued on the 2nd and 3rd albums – wyrd, wynding tales of dead kings and queens wrapped in the threads of Elizabethan wandering minstrels and quite unlike any other band plying their trade these days.
Espers – The Road Of Golden Dust
(From the album, "Espers 111″, on Drag City and available here)
Outside of Espers, there's plenty more music to be had from the band members, notably the delightful solo album by Meg Baird, "Dear Companion", which scrambles together some classic traditional material with the usual inspired choices of obscure covers.
Meg Baird – The Cruelty of Barbara Allen
(From the album, "Dear Companion", on Drag City and available here)
Meg is currently working on a new solo album.
Espers singer/songwriter Greg Weeks, meanwhile is four albums in on his solo endeavors, as well as running his own record label, Language of Stone, where "(A)nalog recording is cherished".
Good man!
His solo work harks back more to '60s American psych-folk, whimsical, strange and always interesting, with a feel redolent of past masters, Pearls Before Swine.
Greg Weeks – Past Four Corners
(From the album, "Awake Like Sleep", on Ba Da Bing and available here).
…..
Home, And Probably Never Left:
Six Organs of Admittance – Black Needle Rhymes
(From the album, "Dust & Chimes", on Holy Mountain and available here)
Six Organs of Admittance is actually just one man – Ben Chasny. Well, of course it is.
It seems like everybody needs to have a surreal or off-center tag these days; actual names are so out, man!
Mind you, Chasny was quite possibly the guy that started the whole thing so applaud him or smack him one as you see fit.
The funny thing about these new folkies is that they are all insanely busy all the time and not, as you might imagine, spending hours watching their loon pants dry on a willow branch.
Apart from releasing about 3 million albums as Six Organs, Chasny is a fully paid-up member of Comets on Fire, a kinda psychedelic/kraut/stoner/reverb-crazy band out of Santa Cruz, California that'll take you right back to the acid daze of the Fillmore West or Longshoreman's Hall.
(From the album, "Avatar", on Sub Pop and available here)
No doubt just to fill up these awkward hours, Chasny collaborates with any number of other outfits, Current 93, the experimental neo-folk ensemble out of the U.K. one which immediately springs to mind.
His main thang, though, since it's just him, is Six Organs. It is where his accomplished and inspired guitar work can take center stage and dazzle with its fluidity and deft phrasing.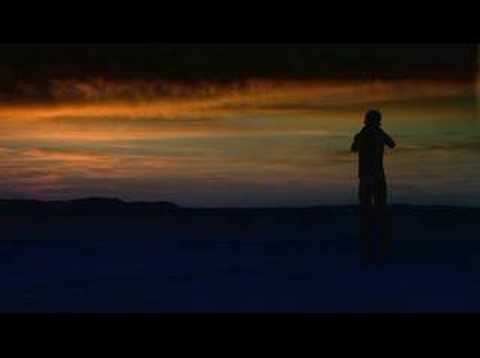 A veritable John Fahey for the modern meltdown is our man, Six Organs. He'll transport you away from it all on rolling waves of guitar, set to phase.
Six Organs of Admittance – Bless Your Blood
(From the album, "Sun Awakens" on Drag City and available here)
For a transcendental experience, check out the epic 23-minute "River Of Transfiguration", the closing track on the "Sun Awakens" album.
Chasny is currently on tour as Six Organs of Admittance. You can check out the upcoming dates and much more besides at his website here.
…..
Always Seeing Non-Existent Shapes:
William Fitzsimmons – The Tide Pulls from the Moon
(From the album, "Gold in the Shadow", on Nettwerk Records and available here)
The son of two blind parents who divorced when he was in his teens, it's hardly surprising that the music of William Fitzsimmons is highly personal, emotive and sometimes difficult to listen to.
But one thing it always is is beautiful.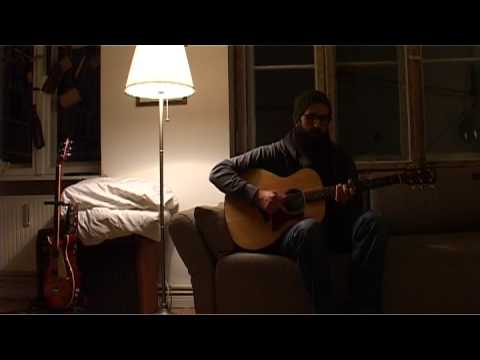 Fitzsimmons spent many years working as a mental health therapist, during which time his songwriting, although constant, took a back seat. His first two full-length albums, "Until When We Are Ghosts" (2005) and "Goodnight" (2006) were completely self-produced and recorded by Fitzsimmons at his home in Pittsburgh (at that time).
Depressed yet?
No?
Don't worry, there's plenty more darkness to report!
Fitzsimmons' writing often references the deeply personal and his familial history. His 2006 effort, "Goodnight", is said to have been based largely on his parents' divorce during his adolescence, and his 2008 work, "The Sparrow And The Crow", was written entirely about his own divorce and its painful aftermath.
William Fitzsimmons – Hold on with My Open Hands
(From the album, "Goodnight", self-released and available here)
But hold on, don't run screaming from the room! The news is good.
The bearded one's latest opus, "Gold in the Shadow" is about Fitzsimmons' personal regeneration in the aftermath of those experiences. So prepare to get positively carried away, why dontcha!
William Fitzsimmons – Fade and then Return (Acoustic)
(From the bonus disc with the deluxe version of "Gold in the Shadow")
In all seriousness, the latest album is a gorgeous, moving and plaintive work and you will be mesmerized. Get the deluxe version which comes with a second disc of acoustic versions of some of the album's songs, along with additional material.
He'll also play you a cover if you holler: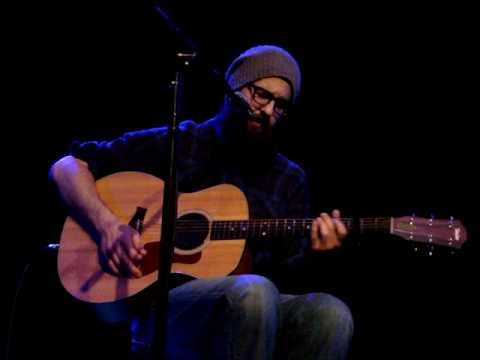 To my mind, a direct line can be drawn back from Fitzsimmons to a long-neglected singer/songwriter named Jimmie Spheeris, whom you will find soothing your fevered brow on Sunday afternoon's soundtrack entry a little later.
…..
The Edge of Oblivion:
Marissa Nadler – The Sun Always Reminds Me Of You
(From the album, "Marissa Nadler", on Box of Cedar and available here)
Shimmering, ethereal Marissa – the undisputed Queen of nu-folk. A voice of silver sending out songs rendered from a heart of gold.
She is a treasure.
She is Lorelei, her voice is like the Rhine siren, calling sailors to their doom on the rocks upon which she sits, alluring, combing her raven hair.
Marissa Nadler – All Love Must Die
(From the album, "Ivy & The Clovers", available at Marissa's bandcamp page here)
Ms. Nadler sings in a perfectly pitched mezzo-soprano, often accompanied solely by her acoustic guitar, sometimes sodden with reverb. Her style has been described as American Gothic, perhaps because of her look and lyrical content.
Whatever – the sound is divine.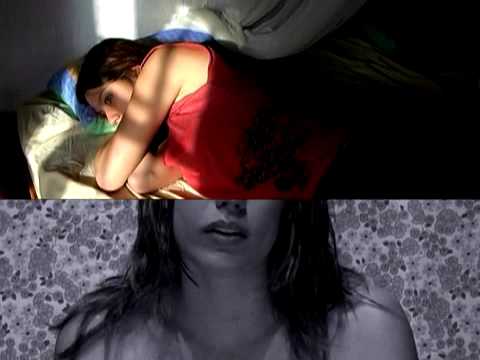 Marissa Nadler has released five official albums, but those platters barely scratch the surface of her prodigious output.
She has contributed songs to many a compilation for good causes and delights in interpreting favorite songs by other writers from Tom Rapp, through Neil Young to Thom Yorke.
Marissa Nadler – Ballad of the Amber Lady
(From the compilation album, "For the Dead in Space, Vols. 11 & 111″, on Secret Eye Records and available here)
A neat connection can also be made from Marissa all the way back to the top of this post and the Language of Stone label for whom she recorded the Mountain Home in collaboration with Greg Weeks of Espers and various other folkies of the nu/acid/psych-folk scene.
(From the album, "Mountain Home", on Language of Stone and available here)
Follow her to heaven or hell, boys – it's worth it!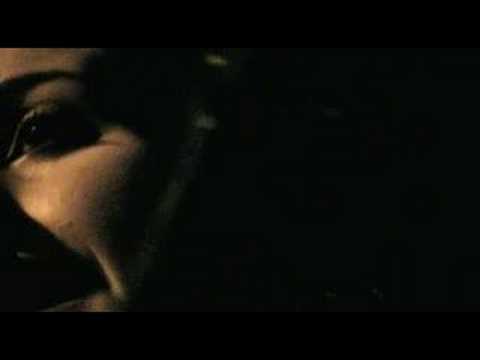 If you can't dream sweet dreams after spending some time bathing in the dulcet tones of Ms. Nadler, you better make an appointment with Mr. Fitzsimmons and get along to see him pronto!
Sleep, angels, sleep.
…..
SUNDAY:
Ah, Sunday ….. when you go visit the old folks at home. So that's what we'll do too.
Let's check some of the heroes Saturday's young nippers cite to as major influences on their present-day muse. Dress in your best crushed velvet strides, dorky sleeveless sweater and donkey jacket, grab some muesli and we're off!
Good Morning!:
Incredible String Band – Koeeoaddi There
(From the album, "The Hangman's Beautiful Daughter", on Fledg'ling UK and available here)
The pinnacle, the peak, the absolute bees' knees of acid-folk, the Incredible String Band are like Gods to the people of the newest waves of folk music. And rightly so.
Formed as a trio with Clive Palmer in 1966, there was a time in the late '60s when the Incredible String Band were simply the most inventive and eclectic ensemble in alternative music, coming up with sounds and songs so angular and different their adherents lived in a constant state of delighted surprise.
Four albums (well, one was a double but each album could be purchased separately) in 1967 and 1968 set the band apart – and elevate them above – all others of the ilk in that moment, and in every moment since.
"The 5000 Spirits or the Layers of the Onion" (Elektra, July 1967):
Incredible String Band – Painting Box
"The Hangman's Beautiful Daughter" (Elektra, March 1968):
Incredible String Band – Swift as the Wind
"Wee Tam" (Elektra, October 1968):
Incredible String Band – Job's Tears
"The Big Huge" (Elektra, October 1968):
Incredible String Band – Lordly Nightshade
Essential purchases, each and every one, now – finally – beautifully remastered and re-released with extensive liner notes.
Get them here.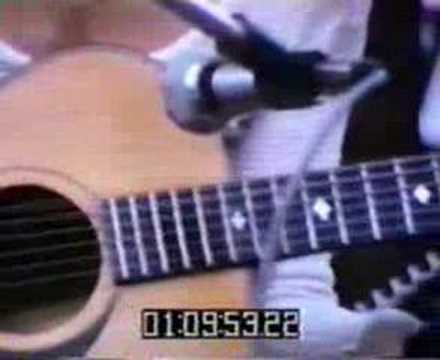 Acid-folk will never see headier days.
Incredible String Band – Ducks On A Pond
(From the album, "Fiddlehead Ferns & Daffodils", not commercially available)
Incredible String Band – You Get Brighter
(From the album, "Exchanging Love Tokens", not commercially available)
Bless.
…..
Sleepy Afternoon:
Jimmie Spheeris – I Am the Mercury
(From the album, "Isle of View", on Rain Records and available here)
The aforementioned Jimmie Spheeris, one of the great lost American singer/songwriters who released four albums before his untimely death at the age of 34 when his motorcycle was struck by a drunk driver in 1984.
Of these albums, the debut "Isle of View" is a stone classic.
(From the album, "Isle of View", recently reissued on Rain Records and available here)
Admittedly rather "flowery" in places and occasionally tottering close to twee, the album, first released in 1971,  is still remarkable in the innate beauty of the songs and the lovely lilt of the singer's voice.
(From the album, "Isle of View")
The debut album was the singer's finest hour. Not that the albums that followed were bad – they just pale in comparison with the magnificence of "Isle of View".
Furthermore, from a purely personal point of view, it sounds to me like Jimmie Spheeris was trying too consciously for a commercial sound and feel that would break him big in the days of the singer/songwriter.
Jimmie Spheeris – Sunken Skies
(From the album "The Dragon is Dancing", on Rain Records and available here)
Spheeris came from interesting roots. His father, Andrew Spheeris, owned and operated a traveling carnival called the Majick Empire but was to be tragically murdered by a "belligerent carnival-goer" (Pat Alston, Santa Monica Evening Outlook).
Thereafter mother, Gypsy Spheeris, moved the family to California, eventually ending up by the Pacific in Venice where she tended bar at an establishment on Main Street called The Circle.
Jimmie was the brother of film director and producer. Penelope Spheeris, whose work includes directing the documentary, "The Decline of Western Civilization" about the L.A. punk scene at the end of the '70s, and "Wayne's World".
Jimmie was also the cousin famed film director and political activist, Costa Gavras ("Z", "State of Siege", "Missing" and many more).
Hardly surprising then that he, too, would exhibit artistic talent.
"Isle of View" was followed in 1973 by "The Original Tap Dancing Kid" which did not have quite the magic of the debut album but still housed some lovely material.
Jimmy Spheeris – Moon On the Water
(From the album, "The Original Tap Dancing Kid", on Rain Records and available here)
Two more albums, "The Dragon is Dancing" (1975) and "Ports of the Heart" swerved dangerously close to MOR, especially the latter. The slick production was en vogue at the time and Spheeris obviously wanted commercial success but it did his songs no service, nor did it bring him the desired sales, and he was dropped by his record company.
Apart from a live album and a posthumously released album of material he was working on at the time of his death, that was it.
Jimmie Spheeris never found the success he ached for and, surprisingly, he still remains lost in relative obscurity, his name kept alive by a loyal band of devotees who ensure his albums remain available and who maintain a tribute website here.
Yet "Isle of View" remains an extraordinary piece of work and, for that album alone, Jimmie Spheeris deserves his seat at the head table.
…..
Doing the Square Dance Chores:
Shirley Collins & The Albion Band – Murder Of Maria Marten
(From the album, "No Roses", on Castle and available here)
Possessed of the purest, sweetest and most English of voices, there is one lady whose influence over the years on the folk scene marks her as the Grand Dame of the entire oeuvre. Even the late, great Sandy Denny would doff her garlands to this towering figure.
Her name – Shirley Collins.
Now 76 years young, Ms. Collins was in the vanguard of the very first modern folk revival in the mid-'50s, close with its spiritual (and controversial) leader Ewan McColl and lover of Alan Lomax, the famed folklorist and ethnomusicologist and perhaps the greatest field collector ever of folk music worldwide. (He holds a a Library of Congress Living Legend Award where his work is archived.)
Shirley Collins & The Albion Band – Poor Murdered Woman
(From the album, "No Roses")
Shirley Collins has, of course, released innumerable albums during her half-century career. Her output is of uniformly excellent quality and two records in particular are generally recognized as key releases in the entire canon of recorded folk music. They are 1964′s "Folk Roots, New Routes" with guitarist Davy Graham, and 1969′s "Anthems in Eden" recorded with sister, Dolly Collins.
The "Folk Roots" was both revolutionary and a revelation at the time of release – and polarized the traditional folk community.
Some considered it a betrayal of the pure folk ethic, others saw it as the way forward. The latter view proved to be correct – the album is an extraordinary fusion of olde English folk with the jazz and raga-influenced guitar work of Davy Graham and is rightly hailed as one of the most influential folk albums of all time.
Shirley Collins & Davy Graham – Nottamun Town
(From the album, "Folk Roots, New Routes", on Fledg'ling UK and available here)
It's an exquisite marriage of styles and its spare, crisp production brings Graham's magnificent guitar and Shirley's flawless voice right to the fore on a collection of songs ranging from the tragic to the ribald.
Shirley Collins & Davy Graham – Hares On The Mountain
(From the album, "Folk Roots, New Routes")
The "Anthems in Eden" album, interestingly enough, was remarkable for almost the opposite reason.
Released during the days that folk-rock was exploding all over the U.K. and blowing the traditional folk establishment to smithereens, the record is notable for its devotion to an authentic, traditional sound produced on instruments of yore ….. rebecs, sackbuts, crumhorns and other medieval instruments battling it out with the guitar.
Shirley & Dolly Collins – Rambleaway
(From the album, "Anthems in Eden", on Beat Goes On and available here)
"Anthems In Eden" featured a  28- minute suite of songs centred around the changes in rural England brought about by the First World War, along with other most English material.
Shirley & Dolly Collins – Adieu To All Judges and Juries
(From the album, "Anthems in Eden")
The "Anthems" album was followed by a related work entitled "Love, Death and The Lady", a much darker vision altogether. Shirley, in fact, was quoted as saying "(I)t wasn't easy music to listen to, I'm surprised anybody bought any of it at all"!
Darker, yes – but still hauntingly beautiful.
Released on EMI's progressive offshoot, Harvest, "Anthems" exercised an enormous influence on the younger singer through the power of the song arrangements and has withstood the test of time with great elegance.
As has Shirley Collins.
Shirley recently completed a commission for Topic's "Voice of the People" series, and three CDs of Peter Kennedy and Bob Copper's field recordings made in the 1960s in Southern England in conjunction with a new show based on the work  entitled "You Never Heard It So Sweet".
They are all due for release at some point this year.
Shirley Collins still loves to get out and take in live music, especially hearing and meeting all these young nippers of the new folk scene upon whom she has exerted such an influence.
Shirley was awarded an MBE in the 2007 New Year's Honours List for Services to Music, just one of many honors. She is, as Billy Bragg has said, "without doubt one of England's greatest cultural treasures."
Shirley Collins – All Things Are Quite Silent
(From the album, "The Sweet Primroses", on Topic Records and available here)
Visit Ms. Collins at her website here.
…..
Kicking Back, Scrumpy Almost Gone:
(From the album, "Swaddling Songs", on Esoteric and available here)
There's a lorry-load of singers and bands that have acquired cult, and sometimes almost mystical, status over the years for albums that failed to register at all with the buying public upon initial release but whose allure has grown over the years.
Comus is a prime example of an acid-folk band way ahead of its time, Trader Horne of a unique album of charming innocence, while singers such as Linda Perhacs and Vashti Bunyan have received recognition completely denied when young.
Mellow Candle fall into this category.
Fronted by female vocalists Clodagh Simonds and Alison Williams, who were aged 15 and 16 respectively when the band released their first single, Mellow Candle never achieved the commercial success they deserved but they did release one now-legendary psychedelic Folk-Rock album, "Swaddling Songs", often favorably compared to the likes of Fairport Convention and Fotheringay, although it is certainly more baroque than either of those two outfits.
The record originally came out on Deram, the progressive adjunct to staid old Decca. But even a home on a relatively major label wasn't enough to push Mellow Candle into the upper strata inhabited by your Fairports and the like.
It really is a beautiful album, however ….. the harmonies soar, the arrangements are inventive and tight and the songs melodic and redolent of a rural idyll, not in England, mind you, as Mellow Candle hailed from Ireland.
(From the album, "Swaddling Songs")
Well worth your time to investigate and, if you like what you hear, check out the 1996 release of demos and other material by the band entitled "The Virgin Prophet" (available here).
And that's about your lot, with a tra-la-la-la-le! When times are hard, we turn to the tried and true to get us through and there's nothing like an old song of home and hearth to get you centered again.
So, here's to all the folkies, old and new – God bless your clogs!
Steeleye Span – Hard Times of Old England
(From the album, "Present", on Park Records and available here)
…..
Well, you should be exhausted from your weekend of rambling through the hills and valleys of folk music then and now. The artists included in this post are random picks and merely scratches at the surface of the treasure trove of riches to be found in the lengthening history of folk and folk-rock.
Two recent books – almost scholarly work of great depth – explore the whole history of the scene. Both are highly recommended. They are:
"Electric Eden" by Rob Young (Faber & Faber), available here; and
"Seasons They Change" by Jeanette Leech (Hal Leonard), available here
There are so many lost gems out there that new delights still await even the avid collector. The age of the internet has revived the fortunes of many a lost soul or band of wandering minstrels and, today, cult names from the '60s and '70s, such as Trees, Mr. Fox, Michael Chapman and Heron are all receiving the belated attention they deserve.
Some legendary outfits, such as Comus, have reformed and are back playing gigs to far larger audiences than ever before.
But there are always others to be discovered and I'll leave you with one I virtually guarantee you have never heard before.
David Gray lived in Crail, Fife back in the early '70s, long before King Creosote and the Fence Collective were ever born/thought up. He wrote beautiful, lyrical songs of great tenderness, accompanied primarily by just his own acoustic guitar.
He is one of those lost gems still awaiting discovery.
(From the album, "Stepney Days", on Fine$ Factory, not currently available)
You just never can tell where your next favorite artist will come from. Perhaps he or she is about to emerge from the swirling mists of yesteryear to delight and tantalize all over again. Let's hope so.
See ya!