Over in England this weekend, the 5th round of the F.A. Cup has thrown up a couple of games of which dreams are made – Manchester United v. Crawley Town; Leyton Orient v. Arsenal; Manchester City v. Notts County.
Dreams that is if you play for the little guys. For the big bully boys of the Premiership, it's the stuff of nightmares. Liverpool and Chelsea can tell Sir Alex and co. all about them – they both got dumped out the cup in 2008 by the less-than-mighty Barnsley, who were so giddy they almost got themselves relegated from the 2nd to the 3rd tier of English football by playing like prats in the league.
If any of the behemoths lose this weekend, it will be a shock to rank right up there with Princess Di's reincarnation (didn't you hear?!). Or with non-league Hereford taking down then-mighty Newcastle on a bog of a pitch in a 1972 replay.
Mind you, when you see the highlights, it looks like the pitch had little to do with it. Some game, I tell ya!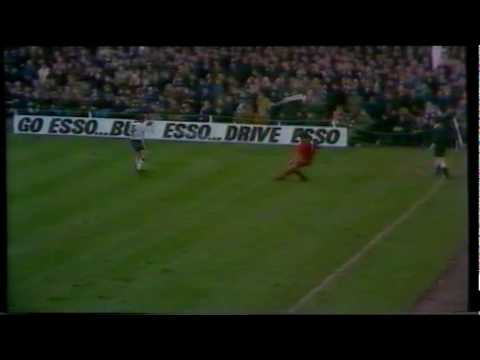 So you never know. But I doubt Sir Alex or Arsene are off their food fretting about the weekend fixtures. Roberto, mind you, might be feeling a little gassy!
Welcome to the weekend of the minnows – when even you stand a chance with the leggy blonde over there in the corner. Doubt you'll get a replay though.
SATURDAY:
Getting the Togs On:
(From the album, "Shouting at Wildlife", released by Straight to Video Records and available on ITunes or at Kid Canaveral's bandcamp page)
"Kid Canaveral are a two-boy/two-girl group from Edinburgh. They write indiepop tunes you can move around & flail your limbs to."
So says Kid Canaveral's website and, bejeez, but they have it completely correct in matters of both gender and sounds. Their debut album is an uproariously joyous slice of indie pop, with tons of catchy hooks to snag your taste buds on and very witty lyrics befitting the St. Andrews educational background of songwriters David MacGregor and Kate Lazda.
Contrary to popular belief, St. Andrews University is not just a place for the stuffed shirts and "'Ooray 'Enrys" who choose vicious northerly winds over the more gentile zephyrs of Oxford and Cambridge. The wee toon harbors a lot of out-of-control, fun-loving elements too among its student body and that's the bunch Kid Canaveral obviously hail from. (I should know – I went there too and have lots of fond if hazy memories which don't include actually acquiring a degree. No time for that!)
Kid Canaveral are about set to invade these shores next month for an appearance at SXSW, which is very exciting for the band and a prime place for Scottish bands to get their scent up the noses of American record buyers. It worked for Frightened Rabbit and I think it's going to work exactly the same way for Kid Canaveral's jerky rhythms, choppy guitars and cheeky themes.
All are on display in their delightful new video for "You Only Went Out To Get Drunk Last Night". And here it is: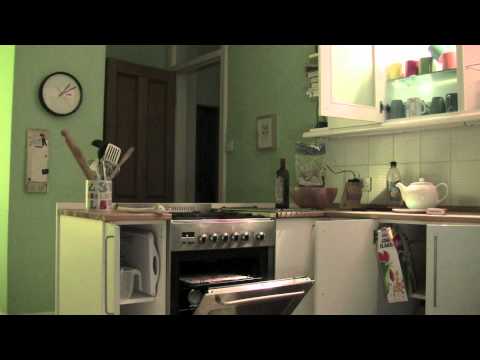 The band play Bruar Falls in Brooklyn on March 12, Fontana's New York March 13 and the Cake Shop in New York on the 15th.  Then it's off to Austin to play the SXSW Showcase at Maggie Mae's on the 16th and Waterloo Cycles and Fado's, both on March 19.
Catch them if you can. More info and tickets on their myspace page or their website here.
What about an L.A. gig then?
Home But Still Sparking:
(From the album, "The Gathering", on Thrill Jockey and available here)
Is there such a thing as sludge-folk? If so, Arbouretum would fit right in at the top of that genre. And I mean that as a compliment.
The band has been around a while now and, this past week, released their fourth official album, "The Gathering". It's one of the best things I've heard so far this year.
I would say the boys have been listening to a lot of British folk a la Fairport Convention because the record is shot through with glorious tunes very much in the melodic idiom of your Fairports and your Mumfords. There's also plenty of strident Americana in there, as if the band had been immersing themselves in Alan Lomax field recordings at the Library of Congress.
Except, given the Arbouretum treatment, the songs become fearsome rips of sheet metal guitar and thunderous bass over which the deep gravitas of Dave Heumann's vocals are laid. If you know the heavy fuzzing sound made by groups like Earth and Om, then you'll have an idea of the gruff, snarling rhythms Arbouretum excel in.
So it's got a little of that stoner sludge vibe going too.
I wish I could do this record justice in words. But it's far better than my descriptive powers can capture. I'll let it speak for itself and leave you to march to its calling-on upbeat polemic.
(From the album, "The Gathering", available as above)
Arbouretum are on tour to promote the new record and play Los Angeles on March 1 at The Satellite. It's a ridiculously good bill if you like your music to clatter into you with force as the support is the wicked Endless Boogie. It's not out of the realms of possibility both bands will play only one song each, but each will last over an hour!
Lots of streaming music to check out at Arbouretum's myspace page.
Beginning to See Non-Existent Shapes:
The Ropes – Love Is a Chain Store
(From the e.p., "Love Is A Chain Store", on Sinlo Records available at ITunes or from the band here)
A severely pop-afflicted duo out of New York with a self-professed love of '50s French New Wave, The Ropes make upbeat, catchy three-minute pop. Think Garbage, Blondie, that sort of thing. You know, little cheesy plastic keyboards and cute blondes.
Toppy handles the organs and Sharon Sly is, indeed, the cute blonde and they've pumped out several e.p.s and one album to date.
Sharon cites to anything from Francoise Hardy between the early and mid-1960s, "High Land, Hard Rain" by Aztec Camera and "All Mod Cons" by The Jam as deep influences, which covers a lot of territory but then so do The Ropes.
Check 'em out.
Speaking of ropes, in all sports, you better be able to back up your patter if you don't want to be labelled a total wanker. Vinnie Jones, for example, was 100% consistent in upholding his reputation as football's hard man, both on the ball and off the ball. And, actually, with balls in general, as the famous snap of him "marking" Paul Gascoigne will attest.
Boxer Usman Ahmed does not quite measure up to Vinnie's high standards. Not at all, in fact.
If you want a quick lesson in pratdom, look no further than the following video. If you're going to caper about like Usman here, you better be absolutely sure you can back it up.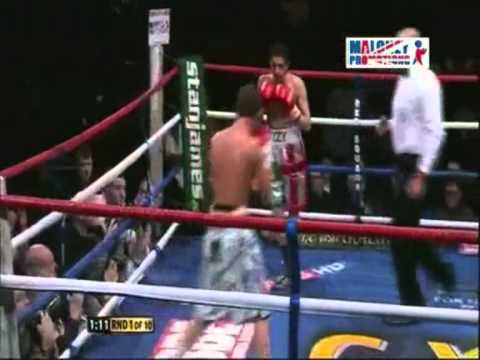 Poor Usman – condemned to be a wally the rest of his natural! By his own hand (or lack thereof).
The Edge of Oblivion:
(From the album, "Waxing Gibbous", on Full Time Hobby and available here)
An hilarious gripe by everyone's favorite moaning minnie, Malkie Middleton of Arab Strap semi-fame. Being steeped in the absurdities of life that is an inevitable by-product of growing up in a place like Falkirk, middle of fuck-all, Scotland, Mr. Middleton brings a wry sense of humor to everything he does. While many seem to think Arab Strap are a maudlin pair, I think, if you're Scottish, you just find the miserabilism side-splittingly funny.
Certainly "Carry Me" is a hoot.
Mr. Middleton, both as a solo artist and as half of Arab Strap, has plenty of tales to keep you occupied. Of his five solo albums, "Waxing Gibbous" is his latest and 2005′s "Into The Woods" is a wee beauty of a record. Add six Arab Strap albums and a box set (2010′s "Scenes of a Sexual Nature") to that and you have rather a stellar catalogue.
Drink, drugs and the seedier side of sex – it's all here in droves. Miserable lives presented for your fun and enjoyment! Uproarious stuff!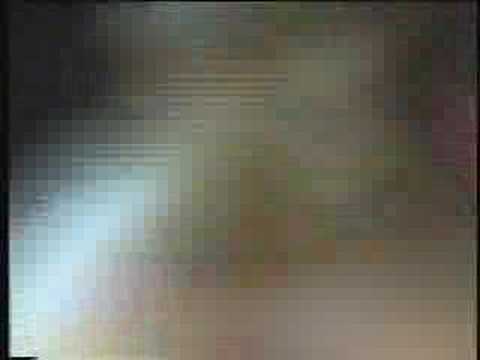 Anyhoo, I would presume by now on Saturday evening the Crawley Town fans are dribbling morosely back towards Crawley (if such a place exists – could be like "dancing in the streets of Raith" for all I know).
Tempting fate, I know, but it hardly seems credible that Crawley Town, who play their football in something called the Blue Square Premier League, could go to Old Trafford and get a result, even though their manager was heard to mutter, "We are one of the teams that could go and get a positive result [against Manchester United]," thereby placing his lads in the same frame as your Bayern Munichs and your Barcelonas (and above Chelsea, Arsenal and Liverpool).
Mind you, I think it was Exeter who jangled a few n-n-n-nerves at the Theatre of Dreams a season or two back before getting gubbed in the replay.
Coming a cropper in the F.A. Cup is a time-honored tradition. Look no further than Leeds United, who used to be good.
Dirty but good.
This was the the Leeds of Giles, Lorimer, Jackie Charlton, Norman "Animal" Hunter, et al, under the guidance of unlovable Don Revie, to whom the art of the perfect kick consisted of connecting flawlessly with two essential elements:
a) the opposing player; and
b) the ball.
In that order.
Worked, mind you. Between 1965 and 1974, Revie's Leeds never finished outside of the top four, won two League Championships, a League Cup and two Inter-Cities Fairs Cups (the equivalent, I suppose, of that Europa Cup thing Liverpool are in).
They did win an F.A. Cup in that period as well, in 1972, perhaps stung into full concentration by what happened the year before.
Sailing along they were, and the 5th round draw that pitted them against lowly Colchester United of the then 4th Division was probably greeted with a few derisive snorts oop Yorkshire way. Piss on them nancy Southern wankers, eh boys!
So, off went the burly bunch of big-'eaded bruisers from Leeds to give Colchester a good tonking …..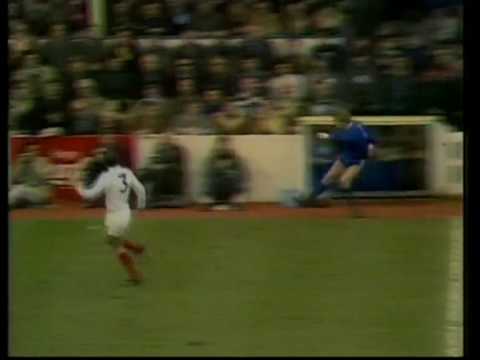 Yes, well. Ahem …..
Always a pleasure to see Gary Sprake flapping about again, as was his wont.
Sprake has the misfortune of being best remembered for somehow contriving to throw the ball into his own net during the first half of a 1967 League game at Liverpool.
More on the ball was the Anfield stadium tannoy announcer, who would always spin a few discs at halftime.  That day he started festivities with his most inspired selection of all time – Des O'Connor crooning "Careless Hands"!
It apparently just happened to be at hand.
Mind you, Sprake is not alone among his fraternity when it comes to jaw-dropping idiocy. A few names crop up in the following reel that makes you think, "well, of course", when the goalie is named!
Yes, even Diego Forlan couldn't miss the chance presented to him on a platter in the above video! (Forlan is a fabulous player who was impersonated by some other duffer while allegedly playing striker for Manchester United).
When it comes to goalie cock-ups that boggle the mind, perhaps Gary Sprake can take some comfort from the final two moments of infamy.
The first leaves one slack-jawed:
While this final example of goalie brain freeze is just completely outside any rational understanding. I mean, was he concussed or something? Of all the options open to him ….. well, what he chose to do wasn't one of them!
To give Crawley Town their due, they are only the sixth non-league team to reach the 5th round of the F.A. Cup since World War 11. One of them was Yeovil Town in 1948-49 who, after beating then-mighty Sunderland, travelled to United for their 5th round tie.
They were wallied 8-0.
Crawley Town should note only one of these non-league teams, Blyth Spartans, made it into the 6th round draw – and that was only because they were still to play their 5th round replay against Wrexham, which they lost 2-1.
The Spartans had, however, beaten Newcastle United on their way to the 5th round. Then again, who hasn't!
So, all in all, Crawley's chances Saturday are up there on a par with, say, Prince Philip ending his days working on the bins. Still, you never know.
Maybe I should just keep my mouth shut about the anticipated indignities to be inflicted upon Crawley Town this Saturday.
Until they are concluded.
SUNDAY:
The gent pictured above is, of course, Nani, shown playing his normal game. Being Portuguese and all, he tends to inject a touch more flair into his play than, for example, the Richard Dunne workhorse types of English stock.
The photograph was taken either just after Nani had cut a move and zipped past Dunne yet again for the umpteenth time that day ….. or just after Dunne had had enough of getting skunked and attempted to send Nani into orbit with a choice English piece of "Chopper Harris" tackling.
Take your pick.
With Nani in such good form these days, there were a few tactical innovations I thought Crawley Town might wish to consider to try and put him off his game in the absence of a Richard Dunne, such as securing seats right behind the goal United are attacking and placing hand-picked fans in them, guaranteed to have an effect on a hot-blooded gent like the Nan-Man.
I'm fairly confident, however, the bodies behind the goal will have more in common within the two "no" examples than the four "yes" ones, though even a cardboard cut-out of the far left suggestion might enrage Nani enough to get him sent off within three minutes!
Course, he may well have scored twice by then!
Good Morning!:
United Future Organization – The Sixth Sense
(From the self-titled album, available on Polygram Records and for purchase here)
Just about the perfect chilled Sunday morning groove.
The big nibs of Japanese acid-jazz, the United Future Organization comprised Tokyo club DJs Tadashi Yabe, Toshio Matsuura and French expatriate Raphael Sebbag. They began spinning their nu-jazz grooves in 1990 and their reputation soon spread far and wide.
Combining slinky rhythms with a big salsa and swing influence, UFO were up there with Thievery Corporation in coolness in the late '90s. Five flawless albums of music redolent of a pre-revolution Havana nightclub, sweat pouring from the flesh of the jiving and gyrating bodies on the dancefloor.
The quintet of albums were set loose between 1993 and 2002. And that, it seems, was that, although UFO still seem to "officially" in operation as a duo. Just no new UFO albums since "V".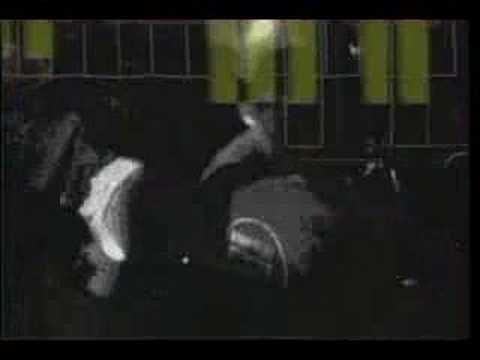 The featured track opens their debut album – still my favorite of all their releases – and features the cool dude voice of Galliano, setting a perfect pace for a loose-limbed Sunday morning.
And I suppose, it being the F.A. Cup and all, Arsenal fans should get their pulses down to a nice, lazy pace before heading off to see their Gunners negotiate the potential minefield that is Brisbane Road, where they will be "welcomed" by hosts Leyton Orient of the third tier of English football.
Orient, who deserve success just for having a unique moniker that is apparently apropo of nothing – no Rovers, United or City for them – have always been somewhat the poor neighbors of London League football, having spent just one season in the top flight way back in the early '60s.
This image was not alleviated in any way by the last transfer of ownership. The club was bought by Barry Hearn from the former owner, after the latter's coffee business in Rwanda went tits-up because of the 1994 civil war and he put the club on the market for the princely sum of 5 English pounds.
That particular sticky patch in the club's history was the rich subject matter of a documentary aired on U.K. Channel 4 entitled "Orient, Club for a Fiver". It's a real "warts and all" look at life at the other end of League football from the glamour boys of, oh, let's say Arsenal.
Without wishing any ill on Arsene's boys, it's hard not to root for a famous Orient upset after watching the trials and tribulations of the club in the mid-'90s in "Club for a Fiver". It was a period where everything that could go wrong on the field did, and everything that needed to get paid off the field didn't, including the milk bill.
Want to see a good case study of a man under pressure? Look no further!
Manager John Sitton puts in an Oscar-worthy performance as the beleaguered boss, his half-time rant when Orient are getting gubbed by Brentford a study in alternative motivation techniques, ending with his instructions to the players to "fuck of out onto the pitch, the lot of ya, go on – get out!".
To say he's a man on the edge is to put it mildly. Even with the cameras rolling, Sitton gets ever more out of control with the losses mounting up and the team's worsening plight turning him into a jabbering wreck, his frustration peaking with the sacking of fans' favourite, midfielder Terry Howard, at half-time during a match with Blackpool.
Axing Howard doesn't end that particular tirade. He then proceeds to go after another two of his players with great dignity and quiet restraint so as not to embarrass them in front of the cameras, calmly noting:
"You, you little cunt, when I tell you to do something, and you, you fucking big cunt, when I tell you to do something, do it. And if you come back at me, we'll have a fucking right sort-out in here. All right? And you can pair up if you like, and you can fucking pick someone else to help you, and you can bring your fucking dinner. 'Cos by the time I've finished with you, you'll fucking need it."
The documentary is the work of film student Jo Trehearne, who decided to make a film about her favorite club, little realizing what the season held in store for Orient.
1994-5 would be one of Orient's worst seasons ever. The team failed to win away from home all season and suffered a run of eight games where they failed to score at all. Finishing bottom of the table, they ended the season with a run of nine straight defeats.
Sitton played for Chelsea, Millwall and Gillingham before signing for Orient in 1985 on a free transfer. He went on to make over 200 appearances for the club before moving into management. He took over as co-manager with the unfortunate Chris Turner at Orient in April, 1994 – just in time for the onrushing season from hell!
Orient won just seven of forty-seven games under the guidance of Sitton and Hughes and, inevitably, both were sacked before the season was done.
Chris Turner went on to later save Hartlepool from dropping out of League football altogether, but then failed to get them promoted, and so was axed. He next took Sheffield Wednesday down to Division 2 (now League 1) and Stockport down into League 2, leaving them rooted to the bottom of it in December 2005.
After getting canned by Orient, John Sitton has spent his time working as a taxi driver, martial arts instructor and now compiles match statistics for results services. Would you believe another managerial opportunity has not arrived on his doorstep.
So surely some of you out there must now hold out the hope that Orient are granted one shining moment in full sunshine this Sunday and pull a Wrexham on the mighty Gunners.
Ring any bells?
It's January 1992 and high-flying Arsenal are drawn away to Wrexham in the fifth round of the F.A. Cup. No big deal – Wrexham, after all, lie 24th in the old Fourth Division and have been playing like eleven Long John Silvers, while Arsenal are in 2nd place in England's top division.
That's something like 85 or 86 places above Wrexham, whose only boast appears to be an ex-Manchester United winger named Mickey Thomas. But he's 37 and done.
Isn't he?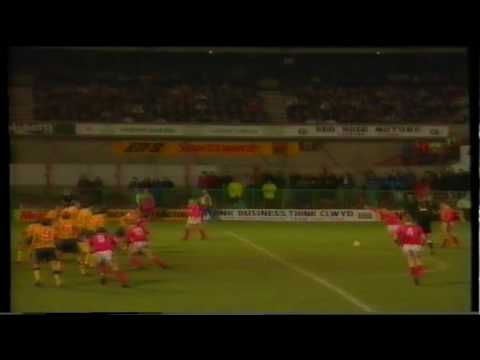 It was the slippery Mickey's last moment in the spotlight ….. unless you count his subsequent non-footballing escapades which involved counterfeiting money and laundering it through trainees at Wrexham, which cost him eighteen months in stir.
As is the norm, it would appear, with the less than morally spotless in this day and age, Mickey Thomas currently earns a living as a football pundit and as an after-dinner speaker, where his favourite joke goes something like this:
"Roy Keane's on 50 grand a week. So was I till the police found my printing machine."
By the way, I wouldn't necessarily leave your TV set if Arsenal are ahead in the last minute. You only have to look back to Orient's 2nd round replay against non-league Droysiden this season for the reason why.
In a game described as "the weirdest football match ever", Orient had trailed most of the game 2-0, but scored six goals in extra time to progress into the 3rd round with a handy 8-2 win. Arsenal, you have been warned!
And there is precedent for an Orient upset of a grander London team, as Chelsea are no doubt loathe to remember. A nasty February day in 1972, a pigsty of a pitch (the penalty boxes look like they've been trampled through by a vast herd of stampeding buffalo), F.A. Cup, 5th round.
Making light of the conditions, Chelsea take a 2-0 lead. Looks like Bonetti, Harris, Hudson, Osgood, etc. are cruising. Then things get interesting …..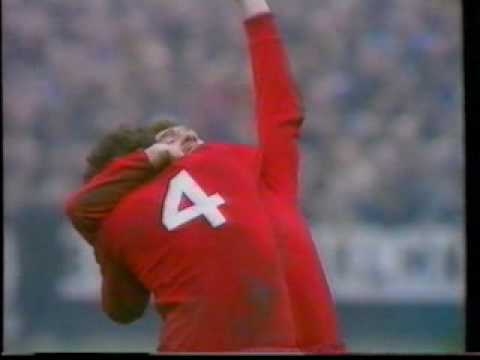 What abject defending, eh! That display would have John Terry blushing right up and through the toilet brush perched on his head. You know things must have been bad when it's "Chopper" Harris bleating to the officials that those grubby Orient oinks are pushing him!
Mind you, Orient' '72 cup run did end in the next round, beaten by ….. yup, Arsenal, who went on to lose the final to Leeds United. It all comes around.
But, if there's any minnow that deserves its once a quarter century moment in the wash of warm adulation it surely must be the poor, bedraggled wretches of Brisbane Road.
C'mon Orient, I'm rooting for you Sunday!
Sleepy Afternoon:
(From the album, "Morning Way", currently released by Esoteric Records and available here)
For those of you who prefer your fairytales set to music, your skipping-thru-the-glades Sunday afternoon track comes from the extraordinary one and only album by Trader Horne, originally released in 1970 on Pye's progressive offshoot label, Dawn.
There's really nothing like "Morning Way". It's a folk album, for sure, but it's really the first acid folk album – just 35 years ahead of its time! There is a childlike innocence and baroque sweetness to the record – hardly surprising since the male half of Trader Horne, Jackie McAuley, had started writing a children's album before meeting cohort Judy Dyble. Many might find the whole thing just too twee and cloying. But, to me, it still sounds utterly charming.
The aforementioned two that were Trader Horne appear, at first blush, an unlikely pairing.
Jackie McAuley came fresh from an seemingly entirely inapposite musical background in Ireland where he had been the organist in the hard-driving R&B, Van Morrison-fronted band, Them. But traditional Irish folk music was always around him too and perhaps it should be no surprise how easily mastering the idiom came to him.
The female half of Trader Horne, Judy Dyble, was Fairport Convention's original singer and features on their eponymous debut album before her departure opened the door for the sublime pipes of Sandy Denny.
Dawn had the duo – named after John Peel's nickname for his nanny – driving all over Britain and Ireland to play and promote the album. It took its toll and Judy Dyble, her personal life a wreck, quit right before what was anticipated to be a major breakthrough event for Trader Horne – a spot on the bill at the 1970 Hollywood Festival at Newcastle-Under-Lyme amongst such hippie icons as The Grateful Dead.
And that was that. The album bombed. Jackie McAuley soldiered on for a while with a new female singer gloriously named Saffron Summerfield,  but not for long and, although some tracks were apparently recorded, nothing was released.
(From the album, "Morning Way")
Both McAuley and Dyble continue to work in music. The former released a self-titled solo album in 1971 before concentrating on session work for most of the next decade or two.
(From the album, "Jackie McAuley", on Esoteric Records and available here)
Another couple of solo albums, "Shadowboxing" and "Fretwork", date from the late '90s, with a third "Bad Day at Black Rock" emerging in 2000.
Judy Dyble continues with a solo career that has seen her release a string of albums, the latest one being 2009′s "Talking With Strangers". Her 2006 album, "Spindle", contains an interesting re-working of "See Emily Play" by Syd Barrett, which seems to polarize listeners into distinct love/loathe camps.
What do you think?
(From the album, "Spindle", released on Talking Elephant and available here)
The Trader Horne album has morphed over the years from initially being a complete commercial flop into a consistently selling iconic record of the acid-folk and psych-folk movement, where it is revered as something close to the Rosetta Stone of such sounds.
About time!
Incidentally, did you know Judy Dyble came very close to being King Crimson's first singer. She was going out with Ian McDonald, saxophonist, and both joined Giles, Giles & Fripp, the precursor of King Crimson. However, as Fripp was putting together Crimson, Mark 1, McDonald and Dyble broke up. He went on to fame with King Crimson, she was the odd one out.
And this, by the way, is Saffron Summerfield, who has also spent a lifetime in music.
Ms. Summerfield has two albums available at Mother Earth Records from the '70s; 1974′s "Salisbury Plain" and 1976′s "Fancy Meeting You Here!". You can purchase them separately or on a single disc entitled "The Early Years". Available here, along with her later albums.
Saffron Summerfield – The Dowie Dens O' Yarrow
(From the album, "Salisbury Plain", on Mother Earth Records, available here)
You can read and listen to more by and about Saffron on her website here.
Doing The Chores:
(From the box set, "The Genuine Scoop", on Hiwatt Records, which doesn't appear to be commercially available)
This box set has been kicking around for a while and is on an identifiable label but it's seems rather difficult to ascertain its official or unofficial nature, or indeed track down a hard copy.
Its contents bear no such doubts. They are Pete Townshend's home demo recordings for The Who from "My Generation" days through "Who Are You?". Although obviously demos and works in progress, they are far from rough, with many of the songs containing most of the elements found in the finished versions, with the exception of Roger Daltrey's voice.
But, then again, there's nothing too wrong with Townshend's own voice so what you get are 103 well-known to legendary tracks in elemental prototype. It's an utterly fascinating and genuinely enjoyable collection and a must for any serious Who afficionado.
Pete Townshend – Pictures of Lily
(From the box set, "The Genuine Scoop")
Kicking Back, Nausea Almost Gone:
(From the album, "The King of Limbs", available to purchase as a download from Radiohead's album website here at $6.00 for the mp3 or $9.00 for the wav. version)
I would imagine by Sunday night the country will be saturated with "The King of Limbs" blasting from open windows but, if you've ordered this already and are eagerly waiting for its Saturday release, go get your order now – it's available!
Short but sweet – 8 tracks, 37 minutes – "The King of Limbs" is a more muted Radiohead than you might have expected but, upon first listen, the album sounds absolutely excellent. The featured track and the closer, "Separator", immediately jumped out at me but, as always, I'm sure the record will be a grower, revealing more and more and becoming firmly entrenched in Radiohead's superb canon upon each successive play.
They really are the creme de la creme, are Radiohead and their whole operation smacks of integrity (their last album, "In Rainbows", being sold as a "name your price" release). So don't download "The King of Limbs" illegally – buy it at its eminently reasonable price of $6.00 and support a band of artists who really do matter.
How about some classic Radiohead to celebrate – from 1995, "The Bends" performed on Jools Holand:
So it's no shock that Radiohead have slipped out another prime album to drool over. Over in the world of football, whether or not any real, tradition-preserving F.A. Cup shocks occur this weekend will be known and reveled/mourned over to excess by the time you lay your head down Sunday night.
Chelsea play(ed) Everton Saturday and, if the London Blues were to take a tumble, it would hardly be a huge shock the way they're going these days. Not like it was back in 1958 when 3rd Division strugglers Darlington hosted Chelsea in a 4th round replay.
It was a huge day for little Darlington – the first time in almost 30 years they had played host to a side from England's top division. And, boy, did they make their ground inhospitable terrain for the hoie-poloy from the capitol that day: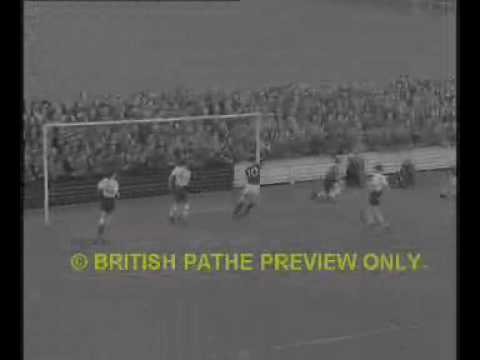 Chelsea should have known better than to scoff at the folks from oop north when they arrived in London with Chelsea's ticket allocation for the replay.
Then again, the Londoners didn't really think much of Darlington's talent, given that Reg Matthews, the Chelsea goalkeeper, had cost five times more than Darlington's team put together. Darlington, including six part-timers, had been put together for £4,000.
Whoops.
Darlington led 3-0 before Chelsea, whose team included a young Jimmy Greaves – who three times hit the post – fought back to 3-3. They needed the replay tickets after all.
Ron Greener, Darlington's captain and peerless centre-half, was the hero of the replay. His gritty performance that day was just what was expected from a part-timer whose day job was at nearby Easington Colliery, earning £7 a week as a blacksmith.
Tied 1-1 after 90 minutes, Darlington, through Scottish winger Tommy Moran, Wheatley Hill pit bricklayer Dave Carr and centre forward Ron Harbertson, scored three times in five minutes in extra time to polish off the Chelsea dandies.
After the game Ron Greener's wife, Margaret Greener, recalls coming across Dick Duckworth, the Yorkshire-born manager who'd kicked around the lower leagues before joining Darlington. "He was just standing in a corridor, crying."
For Greener, the victory over Chelsea remains his fondest memory of his playing days, if not his most vivid. That belongs to the rats that infested Darlington's old stadium, especially the communal bath area.
"They were terrible, you could tell when they'd been in because the soap was all nibbled away. If we'd been out training, we had to kick the door first to chase them," says Greener, "Dickie Deacon, the trainer, was also the rat catcher and the only man who could light the boiler. Professional football wasn't much like what it is today."
Indeed. Wonder if Ashley Cole has ever had to chase a rat out of his locker? Apart from his agent, of course.
(The story behind Darlington's greatest win is sourced from an article in The Northern Echo)
…..
Footnote:
Two recent books on electric foilk and acid-folk are recommended – "Electric Eden" (Faber & Faber, to be published here in May and available for pre-order here, or on import immediately here) by Rob Young, and "Seasons They Change (Jawbone, available here) by Jeanette Leach.
Rob Young's book is a comprehensive and absorbing exploration of Britain's folk music with all you need to ever know about Fairport Convention, Comus, Nick Drake, Bert Jansch, Steeleye Span, The Incredible String Band and others packed into its 600-odd pages.
Jeanette Leech's tome concerns itself more with the late '60s and early '70s wyrd folk and psychedelic acts, such as The Incredible String Band, Vashti Bunyan, Pearls Before Swine, Mellow Candle and Comus, and their influence on, and inter-relation with, modern day "New Weird America" genre artists, spearheaded by the likes of Devendra Banhart, Espers, Marissa Nadler and Joanna Newsom. It's an entertaining and informative read.
Just to tie in all this nonsense about football and folk, I remember playing a few games for "Bruce's Record Shop", Edinburgh's leading vinyl purveyor in days gone by, against The Incredible String Band and assorted bizarros down by the latter's cottages at Glen Row, in the countryside south of the city.
We usually gave them a good spanking but they did make it easier than it should have been, especially Malcolm Le Maistre, who you always knew was coming up behind you.
Well, he would insist on playing in little pixie shoes with turned-up toes and bells on the end!
Whatever did happen to Licorice? I was deeply smitten by her, even without her front tooth!